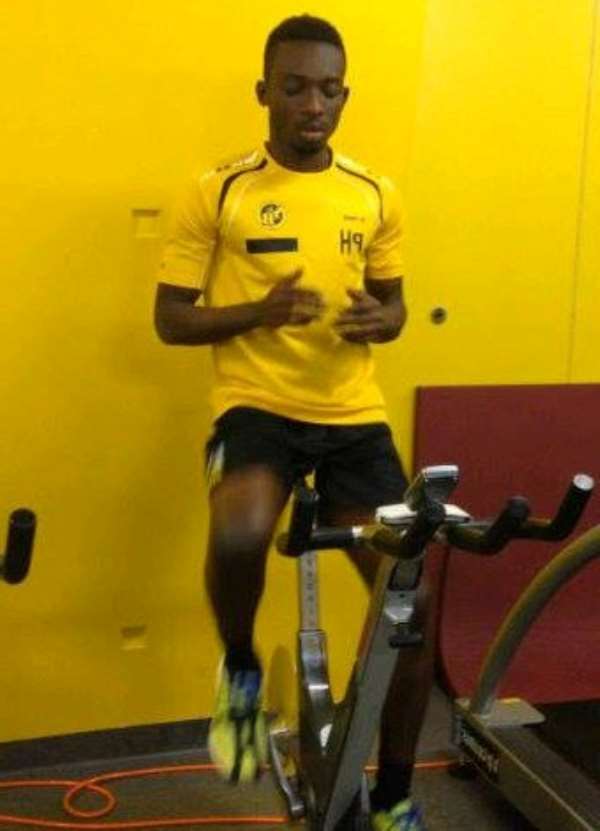 Samuel Afum has stepped up recovery at YBs
By Akyereko Frimpong Manson
Ghanaian attacker Samuel Afum is making steady progress on his recovery from a knee operation as he has already began biking and other gym works. 
The 23-year-old hit the gym on Tuesday and can now undergo gym exercises without clutches.
Afum underwent a knee surgery to help him recover from a nagging knee problem that had bedeviled him all season.
The injury has kept the former Hearts of Oak playmaker from giving off his best for Young Boys in the Swiss Super League.
It was his second surgery in two seasons.