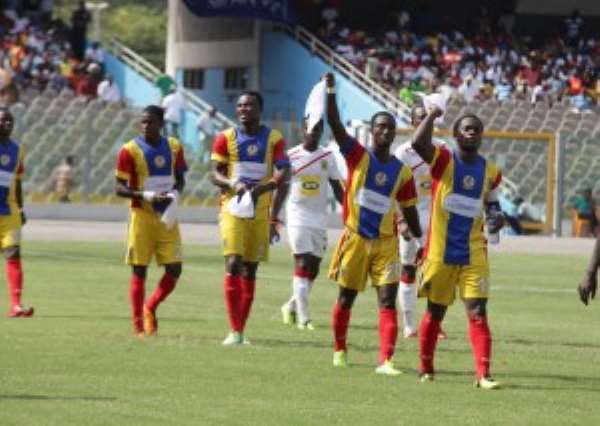 Accra Hearts of Oak players.
Shareholders of Hearts of Oak have endorsed the Board's proposal to list shares on the Ghana Stock Exchange for the second time.
The club want to raise GH 10 million (US$ 5 million) to execute the infrastructure development agenda.
The shareholders meeting received the Financial Statements for the year ended 31st August, 2012 and the reports of the Directors and Auditors thereon.
It also elected Managing Director Neil Armstrong Mortagbe as a new director.
The next Annual General Meeting of the Club will take place in December 2013 to deliberate on the Club's activities for the 2013 Financial Year.