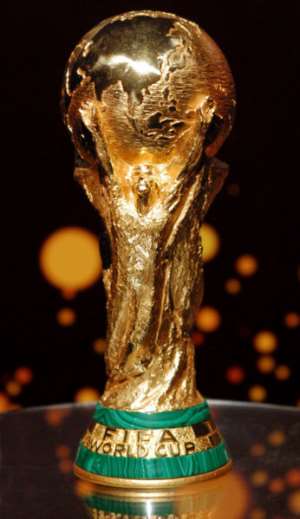 Qatar's relaxed safety standards and "huge human rights abuses" have prompted calls for the country to lose the hosting rights for the 2022 Football World Cup.
The Council of Trade Unions fears more workers are potentially going to die in the creation of the World Cup venues than the number of players who will appear on the pitch during the tournament.
And they are calling for New Zealand Football, as a member of Fifa, to support a revote.
President Helen Kelly said hundreds of thousands of migrants are being brought in to build the structures needed to host the cup but they are working in terrible conditions.
Kelly told Breakfast this morning that in one of the richest countries in the world, workers are earning the equivalent of $8 a day while working 15 hour days, six days a week.
And she said many are not being paid at all.
When workers enter Qatar their passports are taken and Kelly said any who complain about not getting paid are forced to sign waivers for that money in order to get an exit visa to leave.
"They are being enslaved...and basically being starved into signing illegal documents."
The CTU is affiliated to the International Trade Unions Confederation (ITUC) which is driving the charge for a revote.
Kelly said because New Zealand's Football Association is connected with Fifa, the CTU wants players "who we know care about human rights" informed about the situation so they can consider whether Qatar is an appropriate location.
"These workers are effectively being enslaved for football," she said.
The ITUC has tried to work with the Qatar government which has "told them to get lost", Kelly said, adding that Fifa is also ignoring the problem.
And she said it's not just about the players, with serious safety and human right issues for visitors, especially women, who want to see the world cup.
"There are a range of issues why this is an inappropriate country to hold such a huge and significant sporting event "
New Zealand Football issued a statement this morning acknowledging the unions' concerns.
It says it wants to learn more when it returns from the Fifa Congress in Mauritius and has written to Kelly "requesting a meeting in the coming weeks".
In the statement, New Zealand Football extended its sympathies to the Weekes family as they remember the tragic loss of 2-year-old triplets Lillie, Willsher and Jackson in Qatar a year ago.
The trio were among 19 people killed in a Doha mall fire, highlighting slack safety standards in the country.
Difficult for New Zealand
Current All White Ivan Vicelich says reports of what is happening in Qatar are "a little bit daunting" and the Weekes tragedy makes it more of a concern for New Zealand.
But Vicelich told Breakfast New Zealand is a small player in the world game and it would be very difficult to stand up to Fifa alone.
"We're a small nation in the whole scheme of it."
Vicelich would like to see a collective approach taken and believes if all the countries got together "something can be done".
Former All White Noah Hickey said it's horrifying to think that people died to stage a sports tournament and "no player would want that".
Hickey agreed with Vicelich that this was much bigger than New Zealand Football and needed to be addressed at a Fifa level, but he said that doesn't mean New Zealand can't take a stand.
"It would be enormous for NZ Football to be the ones leading this charge," said Hickey.
Fifa wouldn't look at New Zealand as a big threat, he said.
"Fifa's a pretty powerful beast in itself."
And Vicelich said it will be a different story once the tournament starts.
"Once you're at the tournament you're inside the Fifa bubble."
He said players are looked after at tournaments and are the "number one valuable thing that Fifa has to take care of".
But both men said the players need to be concentrating on football right now, pointing out that New Zealand hasn't yet qualified for the next world cup in Brazil in 2014.