I Have A Good Chance To Play: Frimpong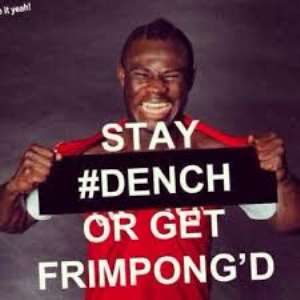 Fulham midfielder has said that he has good chance to break into Coach Kwasi Appiah's team for Sunday's World Cup qualifying match against Sudan in Kumasi.
Speaking in an exclusive interview the midfielder said," I've good chance to play that is why the manager brought me here but we've got great midfielders is gonna take time for me to join but im looking forward to take my chance".
"Football is pressure no matter where you play so hopefully I can take the pressure that comes with it", the tired looking Frimpong said.
Frimpong could not feature for Fulham last weekend when they played Tottenham Hotspurs due to a groin injury but the midfielder hopes to start training today.