NBA : The Mavs bench stuns Wolves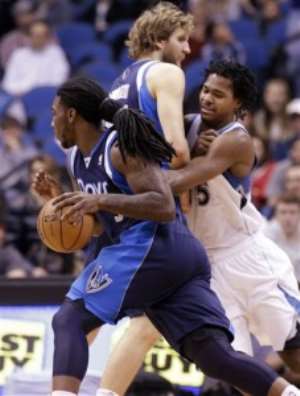 Dallas is indebted to his bench. In the wake of Vince Carter, best scorer of the game with 22 points, the Mavs bench scored 58% points of the franchise Texan to dominate Wolves 77-100.
Mickael Gelabale, 13pts, 3 rebounds, Derrick Williams (18pts, 9rbds) and 5 starting of Minnesota were just facing the reserve boosted of Dallas.
Rodrigue Beaubois participated in the victory of his franchise with 2pts, 1 assist and 1 rebound in 3 minutes.
The Mavs of Dirk Nowitzki (19pts, 9rbds) occupy the 10th place in the West and Minnesota is 12th in the conference.