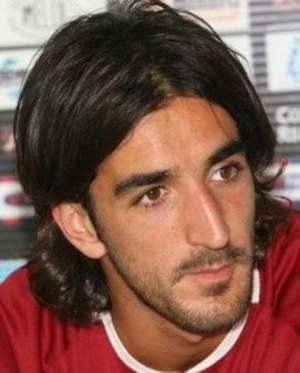 Livorno midfielder Piermario Morosini collapsed and died during his side's Serie B meeting with Pescara at the Stadio Adriatico on Saturday.
The 25-year-old fell to the ground in the 33th minute with medical staff immediately running onto the pitch with cardiac massage being performed on the player.
The game was abandoned and Morosini left the stadium in an ambulance, slipping into a pharmacological coma before passing away.
Confirming Morosini's death Dr. De Blasi stated: "It was a cardiac arrest. He arrived dead at the hospital, he never recovered."
Adding to the doctor's words, Pescara president Daniele Sebastiani told Tuttomercatoweb: "Unfortunately, they tell me now that the boy has died. He had three cardiac arrests, one after the other. I have no words, really..."
The incident comes only a month after Bolton's Fabrice Muamba collapsed during an FA Cup game against Tottenham at White Hart Lane, with the midfielder now recovering after having to fight for his life.
Puerta Bonita defender Sergio Granero survived a heart attack the day after the Muamba ordeal during a match in Spain's third division against Pozuela.
Morosini was on loan to the Tuscan outfit from Serie A side Udinese. All games in Italy this weekend will see a minute's silence observed in memory of Morosini, including the game between the Zebrette and Inter on Saturday evening.