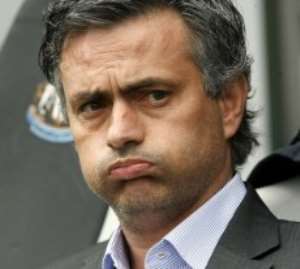 Jose Mourinho
Real Madrid legend Roberto Carlos has voiced his belief that Jose Mourinho is a better coach than Pep Guardiola, his Barcelona counterpart.
Mourinho has emerged on the winning side just once against Barcelona since moving to the Spanish capital but the Brazilian wing-back, currently playing for Anzhi Makhachkala, believes in the Merengue trainer's strength of character and adaptability.
"Mourinho is still number one - for his character, his style of play, because every team that he has directed has won," he told Marca.
"We'll see if Guardiola can win if he goes to Chelsea or Inter, then we can say who is best."
Despite his belief of Mourinho's superiority, the 38-year-old believes that Guardiola is an excellent coach nonetheless.
"Pep is a modern coach, he's intelligent, brave, likes football and always has the players on his side. He knows a lot about football, but Mourinho's success in all countries where he has been confirms him as the best. Spain has the two best coaches in the world," he concluded.
Following Barcelona's draw with Villarreal over the weekend, Madrid hold a seven-point lead in the title race.