Rawlings Angry…Over Sale Of Playing Fields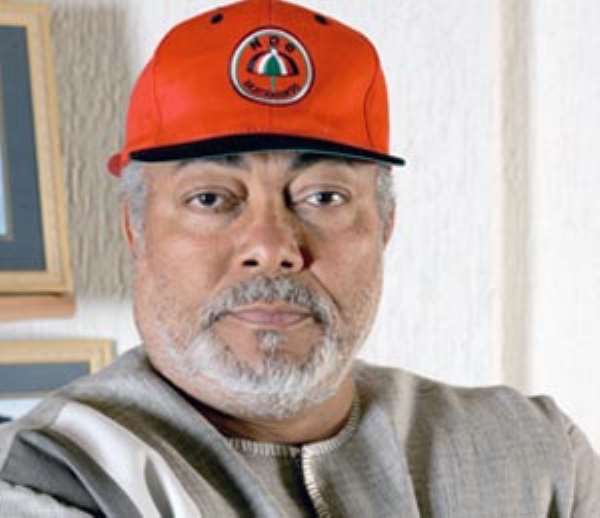 Jerry John Rawlings
Ex-President Jerry John Rawlings has bemoaned the indiscriminate selling of playing fields by men in authority in the country.
To the National Democratic Congress (NDC) founder, the practice was killing sporting talents, admonishing those in authority to ensure it was stopped, else posterity would not hold the country guiltless.
Rawlings made the remark when ex-Stars defender Sammy Osei Kuffuor called on him at his Ridge residence in Accra on Friday to invite the ex-president to his testimonial match which takes place on 23rd December 2011.
'We are selling all the playing grounds we grew up to meet, as if we have no sense of social needs.
'We are destroying our recreational fields. We have no place for our kids to play; how do we expect to produce more sporting talents?
'This is happening as a result of selfish behavior of some people, and if we don't restore our ethical values, we will sink deeper,' he added.
Rawlings, a former cricket bowler and a lover of hockey, gave Osei Kuffuor the assurance of his presence for the latter's testimonial match scheduled for the Baba Yara Stadium this Friday.
By Kofi Owusu Aduonum