Greene Hits Back …Over Drug Claims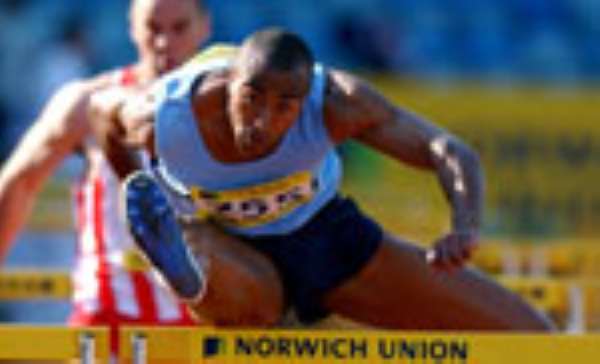 DOUBLE Olympic champion, Maurice Greene, has vehemently denied a report linking him to performance-enhancing drugs.
According to The New York Times, Greene was named by former discus thrower Angel Guillermo Heredia as having been supplied with banned substances.
But speaking to the Daily Telegraph, the 33-year-old American said: "This is a bad situation. My name has come up in something and it is not true.
"My stance has always been that there's no place in our sport for drug users."
The world governing body for track and field athletics, the International Association of Athletics Federations (IAAF), has also thrown its support behind Greene.
He is now a goodwill ambassador for the Monaco-based organisation, which said it ran all the necessary checks before using the retired sprinter.
"None of this is new," said spokesman Nick Davies. "There is no action to take against Maurice.
"With every ambassador we do an immediate check with the doping department. In this case they said 'no, we don't have anything'."
Heredia will be a witness in a forthcoming case against Trevor Graham, who coached Marion Jones and 2004 Olympic 100m champion Justin Gatlin.
The Mexican will testify that Graham, whose trial is scheduled to start in San Francisco on 19 May, supplied illicit drugs and advice on their use to his athletes as well as to other sprinters and their coaches.
He has named 12 athletes, who have won 26 Olympic and 21 World Championship medals between them, that he claims have been supplied with banned substances.
Gatlin has appealed against a four-year ban after testing positive for testosterone in 2006, while Jones is serving a six-month jail sentence for lying about steroid use.
Heredia alleges that Greene, who retired in February, paid him around $40,000 (£20,000) for drugs in 2003 and 2004, but the 100 metres champion at the Sydney Olympics has never tested positive for drug use and strongly denies ever using a banned substance.
"I have met him before and when he was talking to me, I told him I don't believe in this stuff," said Greene, who also won five gold medals at the World Championships and a World Indoor gold.
"I have met with a lot of people who wanted me to try this and that. Everyone wanted me to work with them.
"But me getting anything or doing anything? I have not.
"I have always said that you should be banned for life if you come up positive even once. I stand by that."