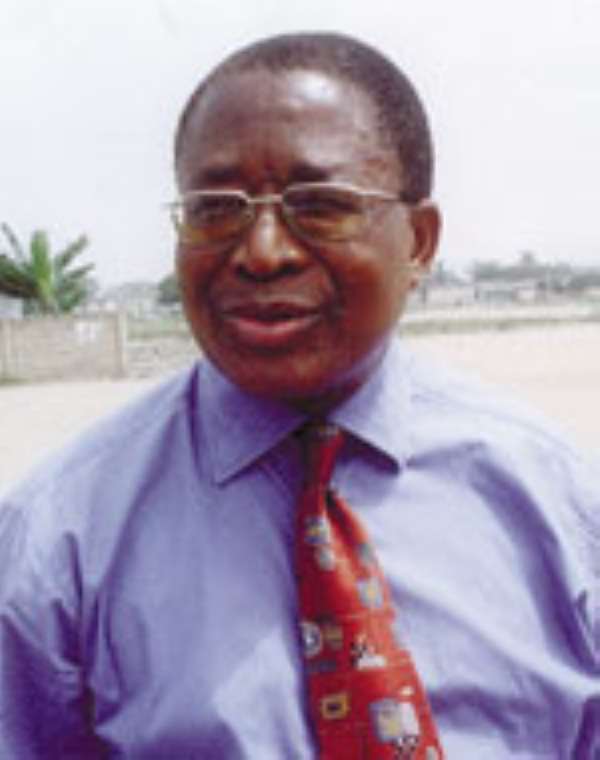 Diverse reactions have been expressed concerning the exit of Mr. Edward Osei-Kwaku as the Minister of Youth and Sports and the merging of the Ministry of Education with the Youth and Sports Ministry.
The views of sports personalities sampled by the GNA Sports indicate that majority of public servants are ready to work under any sector minister but expressed worry over the merging of the two major ministries.
Some people said the education ministry has enormous problems and the addition of another ministry would increase the workload of the minister.
However other interviewees believe that since sports is done by the youth who are mostly in schools the combination of the two ministries is a step in the right direction.
Dr. Emmanuel Owusu-Ansah Acting Chief Executive of the National Sports Council (NSC) told the GNA Sports "as a public servant I'm ready to work under any minister appointed by the government".
He said the combination of the two ministries would serve the interest of the NSC because the Ministry of Education has staff in all the districts and this would help in the implementation of NSC programmes in the districts.
Dr. Owusu-Ansah said even though the load would be heavy, the ability of the new minister to delegate power effectively would ensure his success.
Mr. Peter Kpodugbe Chairman of the Ghana Basketball Association (GFA) said education and youth and sports ministry was a single outfit in the past before it was separated.
He however expressed surprise at the merger of the two ministries by the government, again because the education ministry according to him has problems to deal with and the combination of the two could compound the problems of the education ministry.
Mr. Kpodugbe declined to comment on the performance of the ex -minister.
Mr. Vincent Arhin, coach of the National Table Tennis team, the Golden Loopers, was of the view that the combination of the two ministries would enhance the development of sports through schools.
He explained that as coach, he had been poaching a lot of talent from the schools over the years.