BMW Club Ghana holds 3rd motorsports activities and blood donation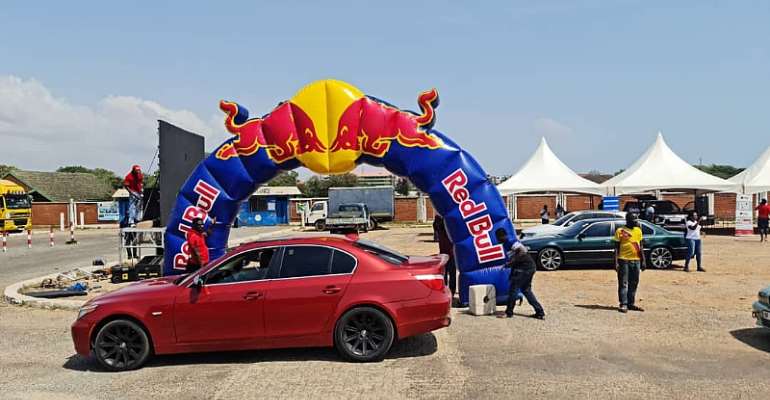 The BMW Club Ghana, in collaboration with Formula1 viewing PartyGH and Motorsports Federation Ghana has presented its third annual Motorsports Extravaganza and Blood Donation exercise at the LA Trade Fair Center in Accra.
The sporting activities in this year's event presented Live Formula1 Race, Gaming Session, Charity Car Wash, among others were participated by various Motorsports Associations.
The distinguished sporting event was for raising funds to support the local fight by the Motorsports Federation against the deadly COVID-19 pandemic, through the Charity Car Wash.
It was under the sponsorship BMW Club Ghana, Labadi Beach Hotel, Heineken, Super Sports among others contributed to the success of this year's programme.
Kwadwo Oppong, President of the BMW Club Ghana said the purpose of the event was for motorsports enthusiasts to watch the last formula1 race dubbed 'AbuDhabiGP' and also to help stock the national blood bank.
According to him, it was important for Ghanaians to donate blood in order to help save the lives of people who needed them at critical points in bad health conditions.
Adding that the motorsports blood donation featured most bikers donating blood to help stock the depleting blood bank as a means of serving the vital health needs of those who may need it.
The President of the Club promised patrons of the annual sporting festival of a thrilling programme in the year 2021, adding that this year's programme was not intended to be celebrated due to COVID-19, but they made it happen.
Kwabena Poku, Coordinator of the Formula1 Viewing Party, highlighted that Formula1 has been able to execute 70 viewing parties since its inception with collaboration BMW Club Ghana.
He underscored that, the lives of bikers matter so they are supposed to be treated with care and emergency if they happen to involve themselves in accidents and not to be treated as if they deserved the punishment.
The Coordinator expressed commitments to ensure the Motorsports Federation of Ghana would advocate for the needed recognition in sports and the development of Motorsports in Ghana.