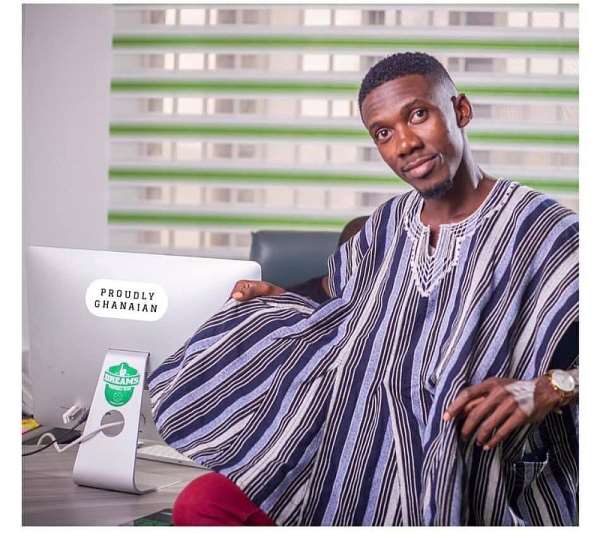 Derrick Okraku
Special aide to the Ghana Football Association (GFA) president, Derrick Okraku has emphasized that he expects the Court of Arbitration of Sports (CAS) to rule in favour of the football governing body in its case against Wilfred Osei Kwaku Palmer.
The end of today is likely to have a major impact on Ghana football depending on the verdict that will come from CAS.
Owner of Division One League club Tema Youth FC, Wilfred Osei Kwaku Palmer is at CAS seeking for different relieves after he was disqualified from contesting the 2019 GFA Presidential Elections due to his team's failure to pay a 10% obligatory fee from the sale of a player.
While the entire football community awaits the ruling from CAS today, Derrick Okraku who is an aide to GFA President Kurt Okraku has indicated that he will be shocked if the decision goes in favour of Wilfred Osei Kwaku Palmer.
"For me, it is a pretty straight forward one and I will be shocked to see things go the other way round not because I may be close to the FA but from what I have read, I will be surprised to see the verdict come in favour of the appellant", the law student told Happy FM in an interview.
"It will be a learning point for me to know that interpretation was applied differently from what I expected, and in the court, things happen. You could win, you could lose, you could have some of your reliefs granted and others dismissed.
"So I'm willing to learn what sort of interpretation will be applied but from what I have read and from the consultations done from senior colleagues, I think that the GFA made a very good case and they stand a better chance of being favorite from the fact of the case", Derrick Okraku added.
The entire football fraternity remains in waiting for the verdict from CAS to know whether the GFA will need to conduct fresh presidential elections or not.