Kwesi Appiah's Salary Arrears Will Be Paid - Sports Minister Pledges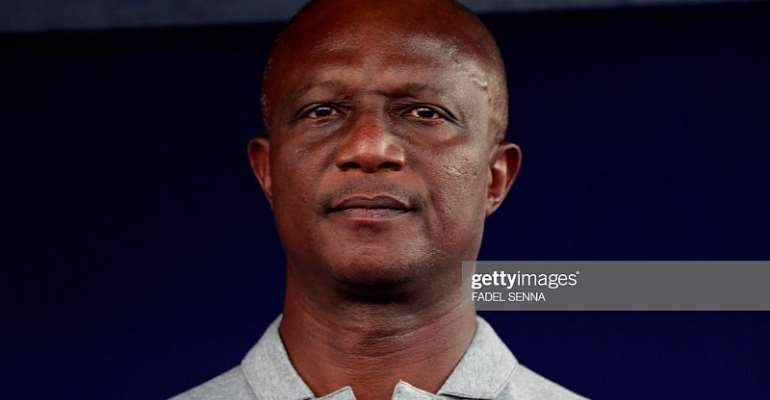 Sports Minister, Isaac Asiamah has assured that that th Ministry will pay the salary arrears of former coach, Kwesi Appiah.
Appiah, 60, left his role as the head coach of the senior national team, the Black Stars on December 31 after the Ghana Football Association (GFA) failed to renew his contract after the expiration of his two-year deal.
After six months of his exit, the former Ghana skipper has been in a tussle with the FA over his unpaid five salaries.
Kwesi Appiah was on a $35,000 monthly salary.
The former Al Khartoum manager threatened to drag the FA to the FIFA should they fail to pay his $185,000 arrears.
However, the country's football governing body said they are not responsible to pay Appiah's salary arrears.
But in the latest media briefing on the Covid-19 update, the Sports Minister said it unfortunate how Kwesi Appiah left looking at his services he has rendered to the country.
He further assured that his five months salary arrears will surely be paid adding the country must respect Appiah for his services for the country.
"Coach Kwesi Appiah has done a lot for mother Ghana and I have huge respect for that gentleman and I have nothing against him.
"We [Sports Ministry] through the FA gave him an appointment and we fully supported him in all the assignment he took.
"I gave him the full support when the President insisted on that.
"We gave him a two contract and we fully paid him but the contract extension is only the problem and it is not because we are disrespecting the gentleman and uncared about him. Not at all.
"We care and we are concern about Kwesi Appiah. We give him that respect as a Ghanaian.
"When I became a Minister, we owed Avram Grant at that time but we were able to resolve the issue and pay him so I can assure the nation that we shall pay Kwesi Appiah all his salary arrears.
"We love him as a Ghanaian. He is one of our own and we can never do anything against him.
"He has done a lot for mother Ghana and that is why we call him 'Mayele'. We respect him because he is a gentleman," he added.