Ghana Hip-life Music Awards GERMAY/Italy 2006 Fixed For 24TH JUNE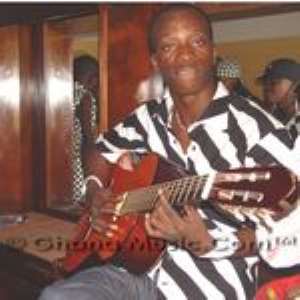 On JUNE 24, 2006 at 8pm prompt, Ghanaians living in and around Italy will experience a specially packaged display of pure Ghanaian artistry as some of the hottest Ghanaian Hip-life musicians receive some 25 awards at the maiden edition of the Ghana Hip-life Music Awards Italy 2005 in honour of their excellent performances during the past 12 months.
Scheduled for the TOTEM CLUBin Vicenza, Ghana Music Awards (GHMA) Italy is been organized by VIRTUAL GRAPHICS (VGM), an ITALIAN multimedia, entertainment and general business outfit based inTORRI DI QUARTOSOLO, a suburb of Vicenza in Italy. TGM deals in Afro products, the film and music industries.
"With this event, our ultimate aim is to entertain, strengthen and promote the rich culture of Africa through music to the rest of the world", says Mr. Rodney Aboagye, Events Director and Publicist of VGM
The selection process started with the submission of entries by a 100-member committee made up of arts writers, music producers, and label executives in Ghana. The nominees were short listed to four artists per category by the Technical Committee of the Ghana Music Awards Italy Planning Committee based in Italy and made up of music dealers, radio and TV presenters.
Voting for the ultimate winners by the 100-member selection committee in Ghana is currently in progress. Final winner for each category will be handed over to the Planning Committee on the day of the event.
Host for the event are Eddie da finest of OBE TV, U.K and DENTAAof OBE TV. Scheduled to rock the night are Ghana's hottest musiciansKWABENA KWABENA, NKASEI,MZBEL,KOKVELLI,NOBLE NKETSIAH,genius Batman of Linda fame. Also performing are dulcet vocalist K.K Fosu (Suu Dwe) and sexy Mzbel (Awosome fame). Representing Italy are Opio and Master Pee, Ahemaa and HOTBOYS
Winners of each category take home a medal, 50 Euros and a certificate. The Artiste of the Year takes home a medal, 100 Euros, Certificate, FREE shopping at Pitarello Shoes, Italy, whiles the topmost Song of the Year award winner gets automatic qualification to perform at the African Global Nite in Rome, Italy on August 2, 2006 and receives a medal, 100 Euros, an advertisement and endorsement deal from Kaslic International cards for the next six months.
Major sponsors of the event are TV Vicenza, Italy, OBE Televison, U.K, Planet FM, Reggio FM, Ghana Music.Com and PASSION TV (UK). 50% proceeds from gate will be presented to the Osu Children's Home, an orphanage based in Accra, Ghana. Musicbiz Magazine and Ghana Music.Com, two very influential mouthpieces of Ghana Music based in Accra are proud to be associated with Ghana Music Awards, Italy.
THIS DELEGATON WOULD BE LED BY MR.ISAAC BAIDOO CEO OF GOODIES MUSIC
For more details contact, in Italy, Rodney Aboagye ([email protected]) 00393890559544 ghanaçgoodies music production 00233244382371