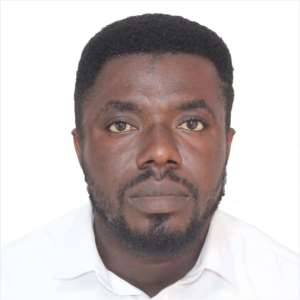 On March 24 2020, Pastor Brian Amoateng, a renowned preacher and founder of Brian Jones Ministries was given a cyber crucifixion for certain comments he made in one of his regular Facebook live videos.
Pastor Bright Amoateng in the said video is heard saying "....and let me tell you, it's not the responsibility of the church to buy hand sanitizers for you because you give offering. It is not. You give offering to God to receive a blessing. It's not compulsory that the church has to bring you hand sanitizers,".
To further explain his point, the renowned Pastor added that "the bible says that God loves a cheerful giver. It should be out of a cheerful heart. You shouldn't give to the church and expect favour in return."
The comments from the pastor, which many described as reckless and insensitive, triggered the anger of many Ghanaians as they jumped on social media to express their disappointment.
The pastor in a quick U-turn apologized to Ghanaians for his unsavory comments.
Few weeks after Pastor Amoateng's "insensitive" comments and apologies, another renowned televangelist, Prophet Dr. Kofi Oduro of the Alabaster Ministries, went viral with a video in which he aggressively condemned calls for churches to support the congregation in these trying times. As quoted by the prophet, "The church is not an NGO to provide free food for its members".
The man of God supported his argument with a biblical quote from Mathew 6:25 which read "Therefore I tell you, do not be anxious about your life, what you shall drink, nor about your body, what you shall put on. Is not eternal life more than food and the body more than clothing"?.
A lot of people have expressed their disappointment in the comments of the revered Prophet with some giving him a backlash on social media. Unlike Pastor Amoateng, Kofi Oduro is yet to apologize. Per his demeanor and justification of his argument, he is highly unlikely to apologize.
PRESSURE ON CHURCHES TO SUPPORT VULNERABLE MEMBERS
The church is under pressure to support its members (the poorest of the poor) in this pandemic season for these few reasons;
1. Society feels the church has made a lot of money from its members through the sale of miracle items in astronomical amount i.e anointing oil, holy water, special soap etc. Payment of seed offering, regular offering on Sundays and weekdays, tithes, special offering etc. cannot be left out
2. The luxurious lifestyle of most pastors. Society cannot fathom why pastors drive expensive cars, live in plush apartment but fail to support the poor members in their church, especially in this season of COVID-19.
3.Most churches have welfare policies which require members to pay an amount of money every month or week. It is believed that this is the time the church can use the money to support the poor members.
Present day churches focus so much on the spiritual needs of its members without paying attention to their emotional, occupational, physical, social and financial needs. If churches are unable to help its members, then there's no way it can help the vulnerable in society.
WHAT SUPPORT CAN CHURCHES OFFER?
As the entire world battle the novel COVID-19, churches can support their vulnerable members and the immediate society by:
•Mobilizing and helping in the distribution of food to the under privileged in society.
•Providing a complementary education (regularly) on the novel Corona virus pandemic. Those with TV channels can halt the continuous telecast of miracles and engage health personnel to educate their large congregants regularly on the safety measures. Those with huge online platform can do same
•Providing help for the homeless in this trying time.
The Bible teaches us in Matthew 25:35-42 the essence of helping others who are less fortunate. Whatever we do for the less fortunate, we do it for Christ.
Instead of the churches displaying and announcing their account details for members to pay in their offering and tithe — even in this difficult moment, let's (churches) also make it a point to support the members when they call on us.
By
Alpha Osei Amoako
Freelance Writer, Inspirational Speaker and Teacher
Email: [email protected]