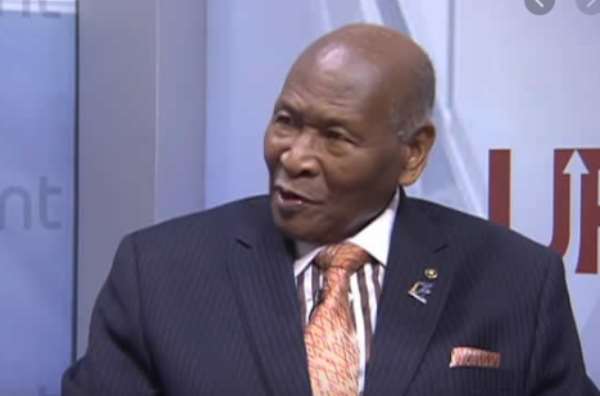 If what I am reading and hearing about the former President of the Ghana Bar Association, Sam Okudzeto urging the Electoral Commission (EC) to start voter registration exercise in places not under the partial lockdown is true, then I feel very sorry for this country and it is unfortunate.
It makes me wonder about the kind of advice he gives to our President as a Council of State member.
As of the writing of this piece, Mr. Sam Okudzeto should tell us a region that has been speared regarding the recorded cases of the pandemic and for which reason he is urging EC to start its registration exercise.
What is the business of Mr. Sam Okudzeto in the matter of the Electoral Commission's new voter registration exercise?
It is an open secrete that the COVID-19 pandemic was the main reason for the partial lockdown of some parts of the country. We also do know that the EC had suspended its initial scheduled date of April 18, 2020, for the compilation of the new voter register.
The National Identification Authority (NIA) also suspended its registration exercise even though it had a YES from the court to go-ahead.
It is a general thinking that the EC and the NIA registration exercises suspension were mainly due to the scare of the COVID-19 pandemic and the potential spread of the virus.
Respectfully Sir, the issue at hand is about preventing the spread of the coronavirus and not going to queue for new voter's card irrespective of a lockdown or not.
Someone should remind Mr. Okudzeto that, until NIA recalcitrant suspension of its registration exercise, the Eastern Region had no recorded case of the virus. Fast-moving forward (a little over two weeks), the region has become third-highest with about 41 cases of COVID-19.
Let's prevent the spread rather than promote the spread.
I shall return.