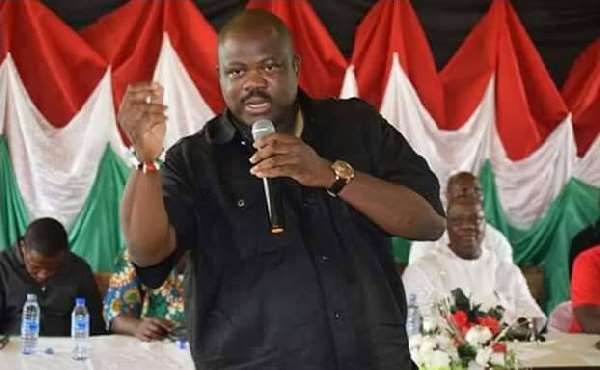 The National Communication Director of Young Democrats, a support group of the opposition National Democratic Congress (NDC) and NDC Ward Coordinator for Wuxor, Have and Sremanu in the Akatsi South Constituency of the Volta Region, Mr. Japhet Festus Gbede has warned the ruling New Patriotic Party (NPP) never to try fomenting any trouble during this trying time in the history of Ghana under President Akufo-Addo after he returned from Norway.
He particularly warned the party's errands communicators to stop putting out in the public domain "inflammatory, fake, Hoax and malicious statements" purporting to be authored by the leading members of the opposition National Democratic Congress since Ghanaians are now discerning and would not be misled as how the president was misled in the cash for seat saga and other uninvestigated fraudulent activities in President Nana Addo's government.
The Communication Director of the group who gave this warning in a statement noted that had it not been for the peaceful nature of Hon. Joshua Hamidu Akamba, the National Organizer and the Ashanti Regional Youth Organizer, Hon. Brogya Genfi, they would have match the NPP boot-for-boot in whatever they are doing to bring this country to a standstill even as the country is on its knees begging God for forgiveness.
He added that "the whole world is crying over the pandemic but because the NPP is interested in winning election 2020, the only thing their surrogates, sycophants, cowards and bootlickers within the main ruling New patriotic party kept doing is to authorize fake statements in the name of our national executives of the Opposition NDC."
The furious Japhet 1 said "they begun with our National Organizer, Hon. Joshua Hamidu Akamba and now, Brogya Genfi."
According to him, the two gentlemen for the past months hasn't granted any interviews on any platform but this faceless people within the ruling New Patriotic Party claimed they were on Power FM.
"To set the records straight, If that is the way the president asked them to fight the deadly Coronavirus, we can do ten (10) times or even more better than the NPP but it will not profit the nation anything, that is why the NDC and the leader of our party, the next President of Ghana John Dramani Mahama is investing so much in the fight against the pandemic whilst the president and his cohorts continue to tell us to hope for their upcoming three months Salaries.