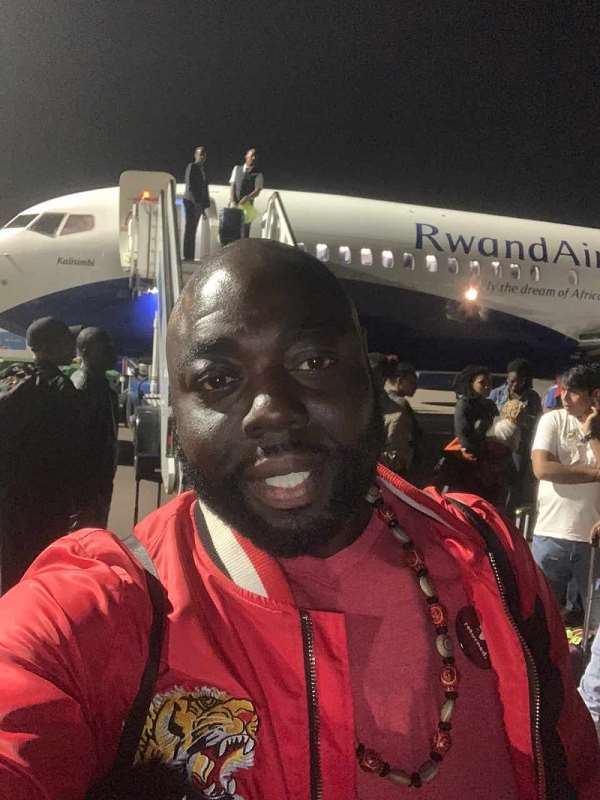 Rashad Traveling From Ghana to Rwanda January 2020
I originally purchased a one way ticket to Ghana from America. I arrived the 27th of February with an itinerary full of business meetings and social events to attend. I wanted to make sure I could cover everything I wanted to do on my trip. If I wanted to stay longer, I could stay as long as I want. If I wanted to pack up and leave, I could go home whenever I chose. However, now that Ghana has temporarily closed its boarders, it sadness me with the belief that if I leave it may be a long time before I can come back. These survival strategies that I am applying while abroad, can be applied to anyone looking to manage in their home country, or be applied by the many who are indeed stranded abroad.
Tip #1
Stock up on medical supplies including those specific to your personal health concerns.
I have asthma and thankfully Ghana has almost every asthma medicine I have ever been prescribed. In addition to availability they have it at an affordable price. I was able to pick up an asthma relief pump, a controller pump, along with painkillers, antacid, and allergy medication for less than $50.00 American dollars. In addition, Ghana has an abundance of all natural health options for you to choose from. I suggest you purchase every medicine and vitamin you would normally use at home and be prepared as if you will have a long stay.
Tip #2
Keep chargeable devices including battery packs, lamps and phones charges and keep them charged.
Purchase chargeable lamps, battery packs for phones and laptops and make sure to keep them charged while the electricity is on. What's the point of having a chargeable lamp but when the lights go out, the lamp is low or out of power. When the lights are on, or the electricity is flowing make sure to charge all your devices and keep them charge. Make sure your power bank is charged at all times.
Tip # 3
Make sure you have an emergency contact both home and abroad.
Have several options for residency abroad along with atleast two emergency contacts. Make sure your contact person in your home country has the names, numbers and addresses of your emergency contacts abroad. If you suddenly need to move, lose your devices or god forbid something happens to you, your home having multiple people to contact or investigate can save you in the long run.
Tip #4
Stock up on water, and non perishable items. Find safe and inexpensive eating alternatives.
It is common knowledge to stock up on water and non perishable goods. But having a variety of inexpensive places to eat can save you loads of money. Being able to eat on a local budget can save you from being a liability to others, or from weeks of starvation. It's one thing to be on vacation or a short term stay and spending $10 to $20 a meal. But stranded abroad indefinitely if you can find a way to cut your cost to $1 to $3 dollars a meal that can be a life saver. Not only are the local options usually healthier but it can save you the embarrassment of being broke in a foreign country.
Tip #5
Have a local telephone number and purchase a good data plan.
Purchase a sim chip for your phone or buy a local phone so you can communicate with your local connections. You don't want to be regulaly calling or texting internationally someone 2 miles or 2 kilometers away. Put as much money as you can on the phone incase of emergencies and be cautious with how much you use those minutes.
Tip #6
Have local alternatives to less expensive ride sharing services.
As I just discussed roaming and international rates can add up. But do you know that Uber rates can add up too? Uber can be a cheap alternative than hailing a taxi where drivers tend to over charge tourist and foreigners. But in every country it seems to be a locally used service much cheaper than Uber. Don't be ashamed to ask locals if they are cheaper alternatives to Uber. One cheaper alternative in Ghana, and the UK is Bolt. In Rwanda I use safemotos which is a biking app. These less expensive apps can save you as much as $2 to $10American dollars per ride.
Tip #7
Know Your Countries Embassy
If worse comes to worse be aware where your home country embassy is located. Know the phone number, and various directions to it's location. Finally, treat your passport like your life depends on it.
These are only a few tips, but following these practices can go a long way in alleviating many of the discomfort we are all feeling during this trying time.