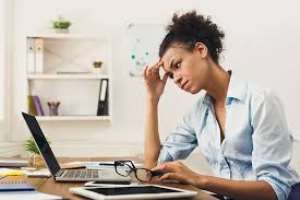 The following article is an excerpt from my book "The 10 Repatriation Commandments" and "The 10 Repatriation Commandments Master Class" video course. Over the next 3 articles, I will address several avenues people use to gather their mort intimate information regarding visiting or moving to Africa.I have already addressed the problem with YouTube in the previous article, now this article will address the issue of Media Bias and finally i will address Clients Testimonials.
Why Traditional Media Outlets are Misleading Many Diasporians Regarding thier Expectations When Moving to Africa.
I have been blessed to appear in many of the top media sources thorough out the United States and Ghana. As some of you may know I have appeared on CNN, ABC World News (Twice), Forbes Magazine, USA Today, World Star Hip Hop, TheGrio, Blavity, Atlanta Black Star, Travel Noire, New York Daily News, Black Enterprise and more. I hope that's enough to say I have some experience with mainstream media. Unfortunately rarely have I been allowed to speak freely about the trials and tribulations that I have faced since moving to Ghana. I have been approached for several articles from high profile media outlets such as ABC World News to popular Black American outlets where at the time I was approached I was going through my frustrations as a Black American living Ghana. I remember each time I would share with the journalist that I was currently going through something, should I speak my mind and how I'm truly feeling at the moment, or give my general over view of my stay, The journalist would say something to the sentiments feel free and speak don't worry. When the news story comes out. My part of the article is the last paragraph with only a small mentions of how much I love the country with no mention of any of the negatives I brought up. Please don't take this as sour grapes.
Feel free to research Rashad McCrorey, ABC News, George Floyd and Apartheid. Originally, ABC World News approached me about my stay in Ghana and wanted to published a story about me living in Ghana later that week. I was going through some things at that moment so I did spend considerable time sharing the negative aspects of my stay. Especially since I have shared by that time dozens of positive news stories. After about a months' time, the final story was published about someone else in South Africa comparing Apartheid to George Floyd, and a smaller but thorough section about my experience near the bottom of the article only discussing the positives. To me the situation was clear, the article was supposed to be solely about me, but since I talked more about my frustrations than my wonderful experiences, they didn't want to totally cancel me, but they just tossed me in at the bottom of some one elses news story. That guy was probably thinking what does Rashad McCrorey have to do with this story, and I am definitely thinking I photo bomb this guy news story haha.
I did another story with a journal a few months later, bad timing for them due to the fact I was going through another frustrating period during my stay in the country. Sorry, but I didn't learn my lesson, I spent most of my time talking about the negatives. Conclusion, a story that was pitched to me as an individual feature to be released in a week's time, in conclusion came out 4 months later, and I was buried at the bottom of the article as apart of 3 peoples experience and nowhere in the article were any of my trails or tribulations that I discussed. I have serveral more of these examples, which the interviews were never published, the moral of the story is, the mistakes people are making, the frustrating scenarios people are going through, are not being published by traditional media outlets.
YouTube is still more flexible as a form of independent journalism, however, as I stated previously YouTube is still subject to the allmighty algorithm and all YouTubers are taught to create videos that the YouTube algorithm and people want, and not what the creator wants or feel is most helpful.
If you would like to be updated on the upcoming release dates of new books and courses, receive a private consultation from myself or book a trip to Africa with my company please contact me on the information below or email me at [email protected]