Patriotic Roll call: One Million Ghanaians For One Ghana Movement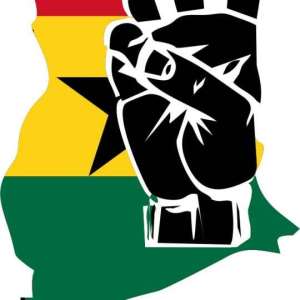 Brethren, I salute you all.
Though some of you, if not all of you, have read my articles, and do know what I do stand for in Ghana's polity - the One Ghana Movement (1GhM🇬🇭).
Our being here is purposely to carry forward such values and ideas I do espouse in my writings to the Ghanaian who may not get the chance to read or hear what I write.
We have teachers here on our social media platform. There are IT Experts, Journalists, Business People, Health Experts, Sports People, and all diverse professionals. We're collating our strengths, behind one deciphered and pored over sacrosanct views, to embark on this movement.
Ghana is caving in, the *One Ghana Movement* is the only rescuer.
We must take Ghana back from the debris and build her to a Paradise Status, a pilgrim's pride.
There will be question and answer session for all communiqué delivered to the devotees of the movement, either from the convener/Founder or a concerned Ghanaian that have the movement at heart.
This communiqué is to those who have already joined the One Ghana Movement platform. You can still make it your own if you've read from the convener for the first time and would like to be a member.
We cannot sit on the fence for that long, seeing the current polarised partisan polity wrecks whatever gains made by the Ghana of old. Cronyism and nepotism have arisen from the ashes of the burnt old Ghana. You're healed or scarred depending on whose side you're when the National Democratic Congress (NDC) or the incumbent New Patriotic Party (NPP) takes the reigns of power of the divisive Ghana. We cannot live as patriotic Ghanaians anymore but praise singers of political leaders who even may not represent our interest, but we have no other option because the system has been imperialistically craftily built to pigeonhole us. We're now blinded to see unity as the only weapon to defeat our common enemy in illiteracy, poverty and exploitation.
A Ghana that our schools taught Ghanaian values and morality to students in the past is a far cry of her beautiful past. Morality is now to the pigs, and our school-going-age, the very dirty place of the pig of imported subculture in immorality of lust, inordinate appetite for wealth, and a bad omen of a snub of literally work.
Do we see the proverbial: 'the youth are the future leaders' in our current hopeless youth today?
Ghana's future leaders are the ones who now do not see any hope at home but brave the Sahara desert and the ever-hungry sea to be made slaves in Europe and America as his or her country sits on bequeathed resources that built the places envied for to migrate to?
Today is the only time we have to make a Ghana dreamt for by our forebears. Now is the time you join the movement, armed with this patriotic rollcall. Ghana deserves your service. Let's make One Million March for the One Ghana Movement. Our togetherness alone would solve half of the socioeconomic albatross that's weighing down our necks, and bring hope to the hopeless.
Ghana Will Be Great Again!
Written by: Charles Yeboah (Sir Lord)
The Founder of One Ghana Movement #1GhM
Contact/WhatsApp: +233249542111
Email: [email protected]