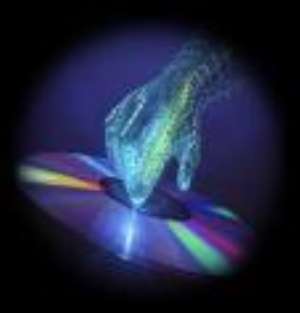 A three-day national seminar on copyright and other related rights on Monday opened in Accra to educate stakeholders in the industry and users on the rights and responsibilities of the new Copyright Act, which became fully operational in June 2005.
According to Mrs Ama Jantuah Bamfuh, Chief State Attorney, the new law would provide security for the intellectual property industry in the country and ensure that rights were fairly shared or given to deserving investors as well as the State.
Mrs Bamfuh said this when she opened the seminar with the theme; Copyright Protection and National Development, organized by the Copyright Office in collaboration with the World Intellectual Property Organisation (WIPO).
Mrs Bamfuh said the need to protect intellectual property was crucial for the maintenance of the traditional and cultural value of every society and therefore all effort must be made to maintain originality to protect the nation's heritage.
"Ghana has since time immemorial been known for her rich creativity and scholarship which are expressed in various forms such as music, drama, literature, artistic designs, crafts and other aesthetic materials, and our cultural heritage would be gradually eroded if we allow modernisation to take a better part of it," she said.
She said creativity was a natural resource, which if well harnessed, could immensely improve the lives of many people as a sizeable portion of Ghana's population derived their livelihoods from the cultural industry.
Mrs Bamfuh cited countries such as Jamaica and India which had made fortunes out of their intellectual property industries and said Ghana could do the same if efforts were made to check illicit copying and pirating.
She said th0e numerous challenges of Information and Communication Technology (ICT) in respect to counterfeiting could not be overlooked, as it adversely affected the both the copyright industry and national development since they led to loss of jobs investments and tax revenue.
Mrs Bamfuh said a well-protected intellectual property sector could attract foreign investment, leading to wealth creation and tax revenues for the nation.
She said the Copyright Act 690, among other things, set up a National Folklore Board and specified the use of folklore and provided stiffer punishment for copyright infringement.
It also dealt with the duration of copyright and protection, permitted uses of copyright and protection afforded performers and broadcasting organisations and also complied with the minimum requirements of the Trips Agreement and the WIPO Internet Treaties, she said.
Mrs Bamfuh said the Legislative Drafting Division of the Attorney-General's Department was working on the various legislative instruments required for the effective implementation of the Copyright Act and urged the industry to formulate viable strategies which would enable the Government to adopt policies that would enhance effective copyright protection in the country.
Prof. George Hagan, Chairman of the National Commission on Culture, called for collective management of intellectual property.
He urged the Copyright Office to be fair, transparent and accountable when sharing benefits to ensure equity and unity among its members.
Mr Bernard Bosompra, Copyright Administrator, urged members of the Copyright Society of Ghana and the public to report pirates of copyright products.