Ghana's 63rd Independence Day: The 'Pyjamas' Factor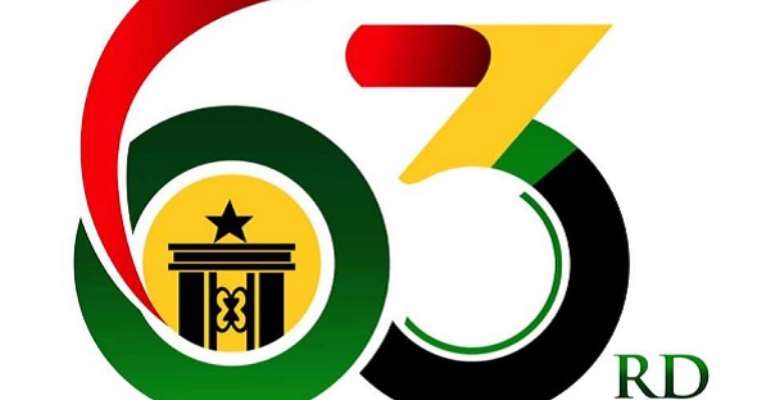 Have we gotten it right as a state? It's been 63years since independence and we are still paddling and sailing through the storms of life. We are still globe-trotting for the aid we were told to move beyond (Ghana beyond aid).
A state filled with power- thirst leaders who oppose well when in opposition but propose odd when in position.
Like our conscience has been seared off as with a hot iron, we've fast relegated our morality to the abyss.
Every sphere of national pedigree is filled with degree holders who don't know the pedigree of their degrees and therefore graze on national pedigree to keep their degrading alacrity.
63years of promises void of substance and realities. 63years of shaky educational system that is gradually producing illiterate intellectuals, students' skanky attitudes are praised by hunger-stricken associations just to shoot to the limelight, faint-headed ladies who take pleasure in monetizing their integrity and twerk to catch the attention of national twerps. Men have sold their integrity to slay queens. The youth sees a blur future as posterity has no posture. The retired and retarded Ghana is tired of Political hallucination.
A nation made up of nation wreckers who are celebrated than national heroes and heroines. They breed jingoist to party than the state. The party needs money than the state. A nation whose leaders suffocate in lust and balkanize national issues in pyjamas. Are we in safer hands?
Women trying to be like men all in the sense of accruing one million dollars ($1m) through political cunning. Let the daunting ghost of mother Ghana hunt wicked.
Let all arise for the betterment of Ghana, let the youth avoid imposition and take position. Let's fight the status quo for there is still hope.
#Ghana will work again
#Ghana Bɛyɛ yie.
SAMUEL WUDANA
0242569686