Accra: ILO, TVET Holds National Tripartite Multi-stakeholder Roundtable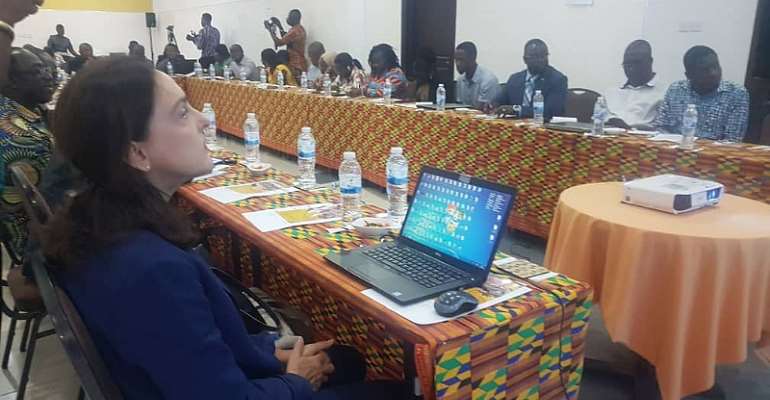 The International Labour Organization (ILO), in collaboration with the Council for Technical and Vocational Education and Training (COTVET), has organized and facilitated a national tripartite multi-stakeholder roundtable in Ghana to identify opportunities for development cooperation assistance in skills development.
The objective of the national multi-stakeholder roundtable was to bring together the expertise of national stakeholders and partners to identify and priorities country needs in terms of skills development interventions and develop and document an action plan.
A document is expected to serve as a basis for resource mobilisation in the context of skills up the programme at the end of the event.
In April 2018, the Government of Norway and International Labour Organization (ILO) signed a partnership agreement on skills development, which has led to the implementation of the SKILL-UP programme in seven countries Ethiopia, Ghana, Lebanon, Malawi, Niger, Senegal and Tanzania.
The SKILL-UP programme has also supported the development of global activities in the area of skills development, including the organization of global forums and the development of new tools and learning materials.
The skill up programme has shown tangible results in the target countries and ILO's tripartite constituents have requested ILO support for further work in the area of skills development.
The Executive Director of TVET, Dr. Fred Kyei Asamoah said, noted that the workshop will also assist constituents in addressing skills challenges originating from global drivers of change, mainly through skills anticipation using ILO's skills for trade and economic diversification tool.
He noted that the SKILL-UP centre has targeted three sectors to improve which are, Agric sector, tourism and hospitality and construction. Adding that, COTVET is looking fort to establish 22 sectors in the country.
According to him, the 5 years strategic plan seeks to improve the quality of TVET education system in Ghana.
He commended the government for rising about a half a billion-dollar to upgrade technical and vocational institutions in the country.
He urged the private sector to support the government to transform the technical and vocational sector in the country in order to create work for the youth.