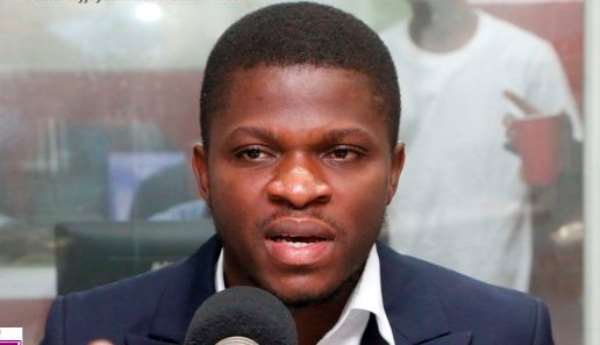 Democratic Congress (NDC), Mr Sammy Gyamfi has been picked up by the police.
He was picked up Monday morning at the premises of Accra based television station UTV, Graphic Online has gathered.
It is immediately not clear why he has been arrested but sources have told Graphic Online that Mr Gyamfi's lawyers have been informed and they are on their way to the CID headquarters.
Mr Gyamfi was at the television station as a studio panellist on the programme "Adekye Nsroma" after which the plain-clothed police officers, presumed to be from the Criminal Investigations Department (CID) picked him and whisked him away.
Peacefmonline reported that they whisked him away in a white pick-up vehicle with registration number VR 4870 - 12.
According to Peacefmonline, just as Gyamfi was making his way to board his vehicle after the television programme, the police officers approached him, produced a warrant and took him away.
more to follow...
---graphic.com.gh