New Stop TB Strategy launched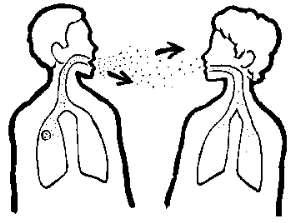 Accra, April 4, GNA - The World Health Organization (WHO) has launched a new Stop tuberculosis (TB) strategy to fight the global epidemic.
A statement by WHO office in Accra on Tuesday, said the new "Stop TB Strategy" would focus on addressing current challenges, the spread of TB and HIV/AIDS co-infection and multi-drug-resistant TB (MDR-TB) and focus on ways to continue scaling up TB control activities. "The Stop TB strategy aims to ensure access to care for all TB patients to reach the 2015 Millennium Development Goals for TB and to reduce the burden of TB worldwide" it said. According to the statement, both TB/HIV AIDS, especially in Africa, and MDR-TB, particularly in Eastern Europe, were seriously hampering global control efforts to reduce the 1.7 million deaths caused by TB every year.
The statement said since the launch, more than 22 million patients had been treated under the Directly Observed Treatment Short course (DOTS) based services, adding that the new strategy would build on this success to recognise key challenges of TB/HIV and MDR-TB. The statement said the new Stop TB strategy underpinned the global plan to stop TB, 2006-2015, an ambitious 56-billion dollar action plan launched in January and if fully implemented, the Global Plan would treat 50 million people for TB, halve TB prevalence and death rates and save 14 million lives.
"We must involve a much broader array of actors in TB control and adopt DOTS to HIV co-infection, MDR-TB and other special challenges. We are going to achieve the 2015 targets of the global plan, which is exactly what the new Stop TB Strategy calls for," the statement said.