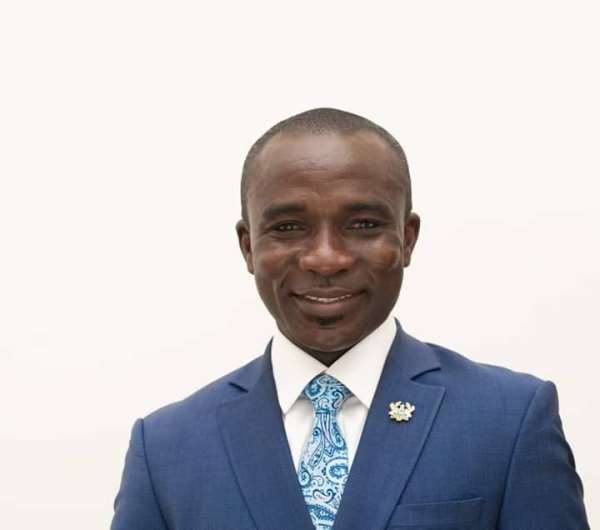 Kennedy Kwasi Kankam, MP Nhyiaeso Constituency
The Member of Parliament for Nhyiaeso Constituency in the Ashanti Region, Kennedy Kwesi Kankam has charged on former President John Dramani Mahama to boast of a common legacy he left during his term as Vice President and as President of Ghana. He said unlike "President Akufo- Addo who's Free SHS initiative has been well executed and well impacted on Ghanaian children and their families, John Mahama 's SADA and Guinea fowls legacy only reminds Ghanaians of pain.
The Nhyiaeso MP was reacting to the former president's recent comment made during the 31st December revolution celebration that, demands of money and material things in exchange for political support, and monetisation made politics more expensive and continued to fuel corruption in the country.
Former President Mahama shared these views at the 38th anniversary of the 31st December Revolution in Winneba on Tuesday on the theme, "Monetization of Elections in Ghana: 'A threat to National Development and Genuine Democracy."
Kennedy Kankam said even a child in Ghana can lament on the good things embarked upon by the NPP government which also includes the restoration of teacher and nursing training allowances.
The legislator said he will not even credit the former President as the originator of the statements made about monetization in politics since those statements were the words of former President JJ Rawlings. He urged Mr Mahama to learn how to be innovative and create his own statements devoid of plagiarism.
Honourable Kennedy Kankam delivered his strong attack on the former President, during a political discussion with Kofi Marfo (Sir Richie) on a London based Ghanaian radio station, Hot digital online, yesterday, monitored by Sirrichie.com.
The MP said, President Kwame Nkrumah left a legacy, Prime Minister Busia left a legacy, President Rawlings left a legacy, President Kufuor introduced the NHIS, free maternal health care, National School Feeding Programme, (YEA), and Metro Mass amongst others, but former President Mahama ruled Ghana with predatory elite that prioritises personal accumulation over public interest and service.
He added that prior NPP legitimately taking control of the economy, Ghana was teetering on the edge of economic catastrophe under the watch of John Mahama.
He said Ghanaians know that Nana Addo's humour was presented as an example of his humanity and vision hence the need to give him another 4-year mandate during the 2020 elections.
In his new year address to Ghanaians, the legislator said "As I prepare for another busy year, both here and in the (House of Records) Parliament of Ghana, you have my commitment that I will always have Nhyiaeso Constituency's best interests at heart.
As we join together to celebrate this special season of goodwill, let our thoughts reach out to those who are lonely, worried about their marriage or relationship or bereaved, which is far from being the best time of the year.
Let us hope for more peace, harmony and development for the New Year, 2020. "
Source: Sirrichie.com