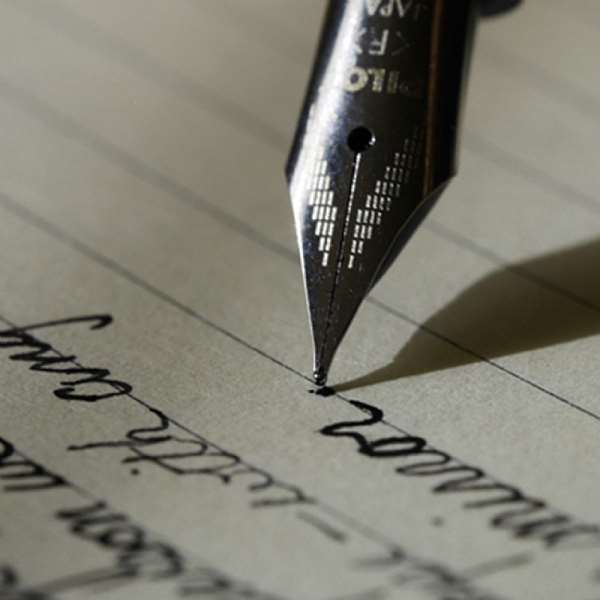 In this write-up, I am going to withhold the names of the persons whose actions or pronouncements have motivated me to put out this publication. This is because I expect all Ghanaians to see and understand who a real Statesman of credible standing beneficial to the citizenry is, hence not limiting myself to the two individuals in mind.
There are two types of Statesmen or Stateswomen. There are the good ones and the worst ones. The good ones are those who gear their career, interventions and actions to benefit their country, citizens and humanity while the worst ones are those who do things to satisfy their egoism in total detriment to the benefit of the greater masses. The bad ones in pursuit of their aims and objectives can knowingly or unknowingly be dictatorial.
Who is a Statesman and what does a Statesman do? Let me fall on the dictionary and other accepted definitions. "A statesman or stateswoman is usually a politician, diplomat or other notable public figure who has had a long and respected career at the national or international level". They are "a person who is experienced in the art of government or versed in the administration of government affairs or a person who exhibits great wisdom and ability in directing the affairs of a government or in dealing with important public issues"
No matter how good your intentions are, could you be a respected Statesman if you live the life of "robbing Peter to pay Paul?" You can attend world conferences to speak eloquently, intelligently, and wisely in defence of your country and her policies, or to lobby for good things for your country. Nonetheless, if you do not respect the laws of your country, assuming yourself to be a monster capable and able to bulldoze yourself through to getting whatever you want, irrespective of how you obtain them, can you be said to be a useful Statesman?
If you are able to point out the mistakes of he who is leading, to do the right things but you indulge in doing the wrong things, can it be credited to you as being a Statesman? Yes, you can still be a Statesman but are you a good or a bad one?
If you keep admonishing your government or the president of your country to provide the citizens of the country jobs, better roads, potable water, better security etc., but you choose to take your personal huge money to hide in foreign banks, thus operate offshore accounts, intimidate the poor and rob them of the little that they have in contravention of the laws of your country, can you claim to be a responsible Statesman?
Before proceeding any further, let me pause and quote a passage from the bible to support my argument. For the sake of those of you public readers not having your bible handy to refer to, I am going to reproduce the entire passage here.
2 Samuel 12:1-12
1 The LORD sent Nathan to David. When he came to him, he said, "There were two men in a certain town, one rich and the other poor. 2 The rich man had a very large number of sheep and cattle, 3 but the poor man had nothing except one little ewe lamb he had bought. He raised it, and it grew up with him and his children. It shared his food, drank from his cup and even slept in his arms. It was like a daughter to him. 4 "Now a traveller came to the rich man, but the rich man refrained from taking one of his own sheep or cattle to prepare a meal for the traveller who had come to him. Instead, he took the ewe lamb that belonged to the poor man and prepared it for the one who had come to him." 5 David burned with anger against the man and said to Nathan, "As surely as the LORD lives, the man who did this must die! 6 He must pay for that lamb four times over, because he did such a thing and had no pity." 7 Then Nathan said to David, "You are the man! This is what the LORD, the God of Israel, says: 'I anointed you king over Israel, and I delivered you from the hand of Saul. 8 I gave your master's house to you, and your master's wives into your arms. I gave you all Israel and Judah. And if all this had been too little, I would have given you even more. 9 Why did you despise the word of the LORD by doing what is evil in his eyes? You struck down Uriah the Hittite with the sword and took his wife to be your own. You killed him with the sword of the Ammonites. 10 Now, therefore, the sword will never depart from your house, because you despised me and took the wife of Uriah the Hittite to be your own.' 11 "This is what the LORD says: 'Out of your own household I am going to bring calamity on you. Before your very eyes I will take your wives and give them to one who is close to you, and he will sleep with your wives in broad daylight. 12 You did it in secret, but I will do this thing in broad daylight before all Israel."
Was King David not a Statesman? Was he not punished for his actions why because they were reprehensible in the sight of God? This goes to confirm that Statesmen behaving badly must be told off, if we can't punish them. They should not be venerated contrary as suggested by the famous and popular Ghanaian.
Who then is a Statesman that you prefer to have to accord them respect?
You can choose whoever you want despite their actions. You are entitled to your choice and opinion. "Opinions are like assholes, everybody's got one and everyone thinks everyone else's stinks", said Simone Elkeles. Or, "Opinions are like noses, everybody's got one and they're all different", said David Lipe.
Nevertheless, being a complete hypocrite, greedy and lawless, does in no way make one a Statesman worthy of anyone's recognition and respect. Should we kowtow to such a person for being a Statesman, they will continue to do worse things to the detriment of the peace of the nation and the safety and security of the people therein. This is my humble opinion.
For me, the person recently acknowledged as a Statesman by a well known Ghanaian hence calling on all Ghanaians especially, the Statesman's tribesmen and women to pamper him is no Statesman to me at all. We should not by our extolling attitudes help to create human monsters who will always turn round to devour us when we least expect.
See my actions and writings as a contribution of my widow's mite towards fighting to make Ghana, my motherland's land, a better place to live in for many Ghanaians. I earnestly call on all honest, God-fearing and well-meaning Ghanaians the world over to support my noble cause of securing justice for the poor and the needy in Ghana, especially the people of Kumawuman.
Thank you to God Almighty and the late Op. Kwame Basoah and Awo Serwaah for inculcating in me the spirit of discernment, selflessness and dedication to be of service to my country and humanity.
Rockson Adofo
Sunday, 5 January 2020