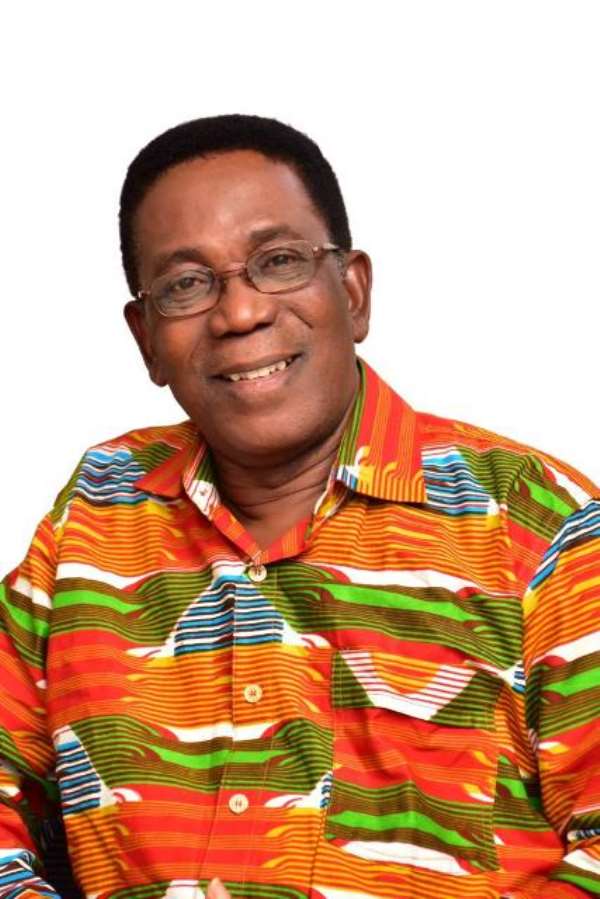 Fifty-Five (55) Communities in the Agona East District of the Central Region are to be connected to the National Grid before the end of 2020 to boost economic activities, Minister of State In-charge of Tertiary Education, Professor Kwesi Yankah has announced.
According to the Minister, most of the Communities in Agona East District were yet to enjoy electricity supply thus affecting economic growth in the district.
Professor Kwesi Yankah noted that contracts for the projects have already been awarded and the contractors have since moved to site.
Addressing the Chiefs and People of Agona Otabilkrom near Agona Duakwa as Part of his regular visits to communities to interact with the people, Professor Kwesi Yankah noted that works were ongoing at Fahia, Kwesi Kum, Duabone, Mansofo, Agona Nkran, Domoki, Tawura and Dauda and would soon be completed within 4 months.
"It is unfortunate that most Communities in Agona East District have been cut off from the national grid thus affecting economic growth.
This cannot continue for ever. They need to enjoy part of the national Cake.
That is why His Excellency Nana Addo Dankwa Akufo Addo, President of the Republic of Ghana led NPP Government through its Rural Electrification Programme seeks to connect every community Nationwide to the National Grid to boost economic activities"
Professor Kwesi Yankah who is also the NPP Parliamentary Candidate for Agona East Constituency for the upcoming December 7, 2020 General Elections was hopeful that economic crisis facing the people in the Constituency as a result of lack of electricity supply would be reduced drastically.
"Cottage industries will be springing up to create employment, artisans will have access to electricity to enhance their businesses while school Children can also begin to touch computers for the first time and will be abreast the Global Community
As it stands now schools without electricity supply are handicapped when it comes to ICT courses, yet write the same exams with those in urban and City centers. It is unfortunate"
Professor Kwesi Yankah mentioned other communities as Abuakwa Akrabong, Addo, Akroma, Alesemase, Asasekwaa, Kofi Enu Kwaa, Kokrabo, Kokwado, Kortsia and Kwame Ntsiful
Stating others as Kwame Sam, Kwasi Paintsil,Nampong, Obrepo,Obuoduro, Oduguan, Okyerekwaa, Peterkwaa, Sanekwaa and Sasakwaa among the Communities to be connected to the national Grid.
"These Fifty-Five (55) Communities have been in darkness since creation, but thanks to His Excellency Nana Addo Dankwa Akufo Addo, they will enjoy electricity supply before the end of the year. We are grateful to Nana Addo Dankwa Akufo Addo led NPP Government for this unprecedented gesture aimed at improving the economic lives of the people"
Accompanied by Agona East NPP Constituency Chairman, Mr. Sam Essandoh, NPP Constituency Secretary, Mr. Ato Ntsiful and the Assembly Member Elect for Otabilkrom-Namanwura- Amanful Electoral Area, Mr. John Otu, Professor Kwesi Yankah assured Otabilkrom Community that the ongoing works on the 6-unit classroom block being built for the community would be completed soon to enhance effective teaching and learning.