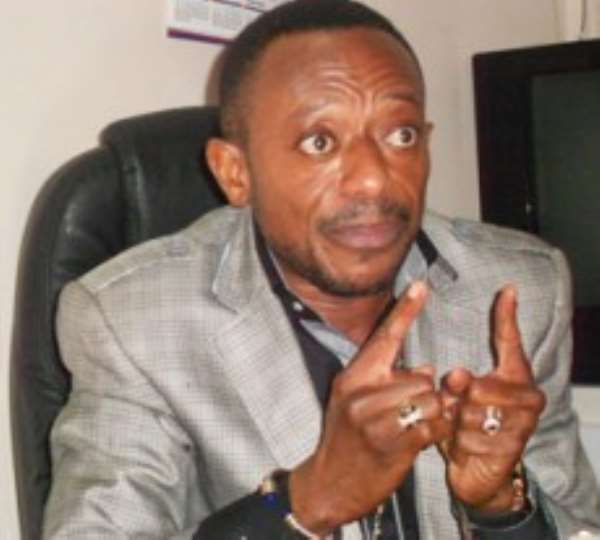 Ghana must Liberate herself from Religious torture! Unqualified so-called religious men of God have entangled the growth of Ghana with their nasty prophecies. Religious opportunists are using the weakness of Nana Addo against him.
They are aware of the fact that "Nana Addo is afraid of the unknown and trembles when things like that are mentioned," as a result of that some so-called men of God are always putting fear in the man with their religious games. Now some claim there are spiritual powers working against the president of the land.
In the first place, how do Ghanaians expect a man who is told of things he already runs away from that they are after him in the spiritual realm will have a peace of mind to move this nation in the right direction? What Ghana as a nation needs to do is to liberate herself completely from the torments of "religious oppressors"-some so-called me of God.
The kind of religion being practiced in Ghana is undefined-one without rules to follow. It is like there is one god to a pastor, hence different gods coming up every day with different prophecies. The type of religion practiced here in Ghana is not helping to shape the nation. Like someone said on a WhatsApp platform-"they profess God and do Satan." You're doubting this?
Take a look at how dirty the streets are and if you won't accept that it was caused by religious people. Corruption became a common word for Ghanaians since the 70s and it still remains with Ghanaians. Are they not worshipers? The lawlessness in the practice of religion in the country is as a result of the religious bodies' failings to regulate the establishment of churches and the practice of religion. Another is a failure on the constitution of the land to regulate these religious bodies in the way they should go.
Those constituting the heads of religious bodies must see to it that individual pastors do not operate in "the free-range system." Therefore, there must be checks and balances on those hungry men who are finding refuge in the establishment of a church as a solution to their hunger. Religious heads must be able to call those called individual pastors who are going wayward and are putting God's name in disrupt to order.
The constitution of the land should make provision for the establishment of a church and lay down the requirements. The constitution must also regulate the operations of religion and sets out boundaries.
It is by so doing that the nation will be liberated from religious torture.
From the pen of Emmanuel Graham Nyameke.