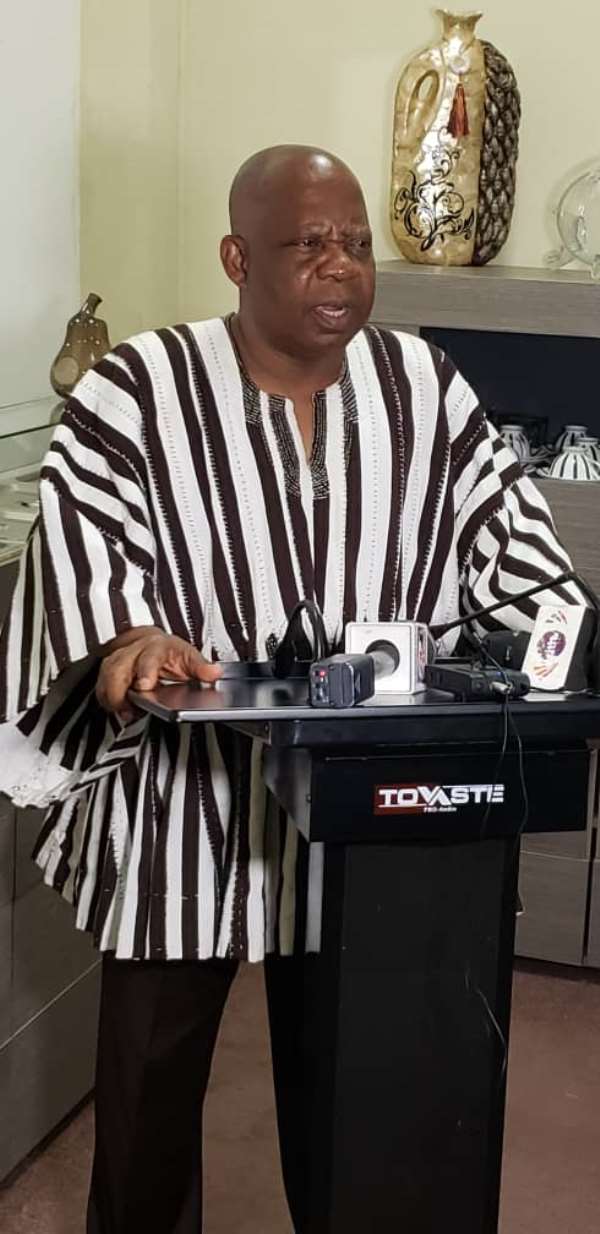 The Senior Pastor of Calvary Charismatic Church Rev. Ransford Obeng has advised Ghanaians not to give up in life if they really want to succeed.
Giving his New Year message to Ghanaians, Rev Obeng said the ladder to success has always not been an easy one and many who fail to persist fail to reach the top.
"Persistence leads to success hence every Ghanaian must persist till success comes". He advised.
He noted that even though many people complained of going through very difficult times in 2019, some others had a very good year and made exploits.
He, however, noted that 'we need to acknowledge that God has given us peace in 2019 and appreciate him for that'.
He encouraged Ghanaians to continually depend on God in 2020 and ask for his immense peace and tranquility throughout this year especially before, during and after the General election period.
Even though Rev. Obeng is mourning the death of his dear wife Mrs. Joyce Obeng who passed away in December, he expressed gratitude to God for immense blessings over him and his family in that year.
Mrs. Obeng will be buried on Saturday, January 4, 2020. The memorial service would be held at the forecourt of the church before noon and a thanksgiving service also at the church on Sunday January 5, 2020.