Low women and persons with disability representation in Ghana's political system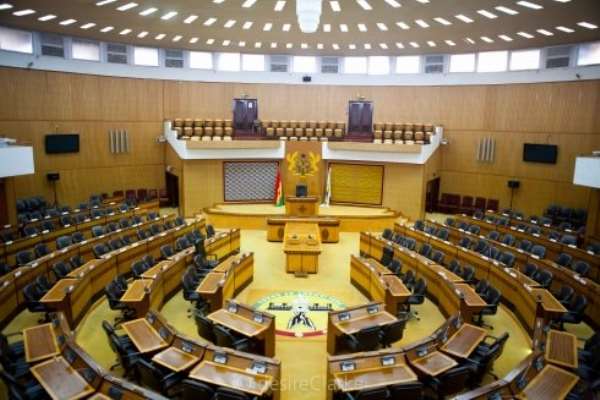 Tuesday, December 17, 2019 is set for the District Assembly and Unit Committee elections. These elections provide an opportunity for us to give the needed support to the few women and disabled who are vying for political leadership at the local levels in order to improve their participation in our democratic processes.
The 1992 Constitution gives equal opportunities for men and women to be elected to political positions at local and national levels. Article 36 (6) states that the State shall take all necessary steps so as to ensure the full integration of women into the mainstream of the economic development of Ghana. The United Nations Sustainable Development Goal 5 calls for the need to ensure women's full and effective participation and equal opportunities for leadership at all levels of decision making in political, economic and public life.
Females constitute more than half of Ghana's population. Without their greater participation in the decision making process, it would be difficult for Ghana to achieve sustainable development. It is unfortunate that female participation at all levels of decision making is still low in Ghana. This is attributed to the male dominance which is a very key aspect of our social system.
Our society has defined different roles for men and women. Women confront social norms that politics is a man's game and that men rather than women should take on leadership roles. Woman's role and status are recognisably inferior to those of the man in almost all aspects of political, economic and social life. Interestingly, women themselves seem to have accepted and internalised this belief.
There is substantial gender gap in political ambition. Women even in their highest tiers of professional accomplishment are substantially less likely than men to demonstrate ambition to seek political office. So the fundamental reasons for women under-representation in Ghana is that many do not run for political office.
Extensive research shows that men and women perform equally well in political office. Other researchers have demonstrated that all things being equal, women are less corrupt in political office. There is the need for all stakeholders including the executive, judiciary, parliament, development partners, non-governmental organisations, community based organisations, faith-based organisations, chiefs, queen mothers, husbands and other family members to encourage women to run for political office.
Some efforts have been made by government, gender advocates, women groups and other civil society organisations to minimize the gender gap but a lot more has to be done. We have to learn from pacesetters like Rwanda and Senegal, by coming out with targeted policies and interventions to empower women in political participation.
Challenges facing PWDs prevent them to run for political positions. Some persons with physical disability still have to be carried to access storey buildings without an elevator or a rump, a visually impaired with his or her brother using the wheel chair has to struggle to get seats in a bus and derogatory words are still being used to describe persons living with disabilities. We cannot be indifferent as patriotic citizens watch a fellow citizen who through no fault of his or hers continues to suffer as a result of a disability. Disabilities often occur by accident. One cannot predict or intentionally decide to have a disability. In fact, everyone is prone to disability at any time.
The Disability Act 2006, Act 715, makes provision for inclusive participation for Persons with Disabilities (PWDs) in Ghana's political governance. But political participation of PWDs in Ghana is extremely low. The Act is yet to gain any concrete realization in the country.
There is a gap between the Disability Act and implementation because the Act did not set any guideline for political engagement. Some PWDs may not present themselves or run for political office due to their low financial status and fear of stigmatisation. There is the need for us as a country to come out with comprehensive guideline with benchmarks to operationalize the political inclusion section of the Disability Act.
Women who are also disabled suffer most from political exclusion. They experience various degrees of discrimination and face many systemic barriers to the exercise of their political rights and empowerment because of their gender and disability.
We must turn out in our numbers and vote for our Assembly and Unit Committee members on Tuesday and be gender and disability sensitive in our choice.
By Dr Eric Akobeng (Economist and Development Policy Expert)