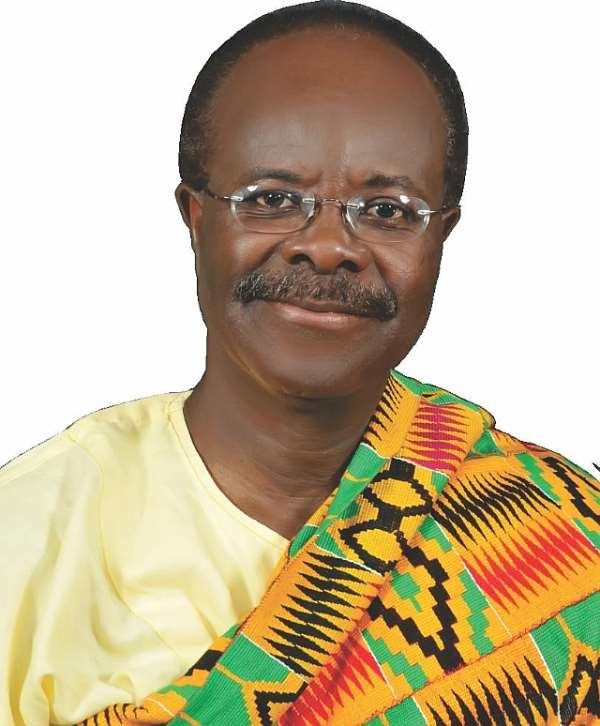 As the United Kingdom Chapter of the Progressive People's Party of Ghana, we register our utter dismay about the government's inability since 2017 to pay the sum of GHS 2.4 billion cedis owed to Gold Coast Fund Management (now Blackshield Capital Management) and GN Bank (now GN Savings and Loans Company) for providing loans to contractors to carry out Ghana government projects nationwide.
Although these financial institutions are owned by Dr. Papa Kwesi Nduom, the flagbearer and leader of our party ( the Progressive People's Party- PPP) the monies are not directly owed to Dr. Nduom. They are not his. Payments, when received, will go to the customers of the companies and not to Dr. Nduom.
The recent clean-up exercise in the banking sector by the Bank of Ghana (BoG) for non-compliance and insolvency reasons has resulted in the revocation of licenses of 79 institutions. Intriguingly, Dr. Nduom's Gold Coast Fund Management and GN Bank are included in these companies whose licenses remain revoked.
This then begs the question of the rationale behind revoking GCFM and GN Bank licenses when these companies funded the contractors to carry out Ghana government projects leaving a debt to the tune of 2.4 billion Cedis that remains unpaid by the government, yet these companies are alleged to be insolvent?
We are aware that Dr. Nduom has gone to court, challenging the allegation of his companies being insolvent. There have been several adjournments of the case by the law courts and the next hearing is slated or Thursday 18th December 2019 and we look forward to securing justice for Dr. Nduom and his companies on that day.
Our Chapter is urging the Government to simply pay the contractors who in turn would pay Gold Coast Fund Management and GN Bank in order that they would have enough liquid funds to redeem their customers' investments and enable GN Bank customers to withdraw their deposits without hindrance. In much the same way as the Government swiftly paid legacy debts owed to schoolteachers, all we are asking is for our government to pay the contractors. Legacy debts are government debts, not NDC or NPP debts.
These debts will not go away. Some people claim that the government does not owe Dr. Nduom's companies. No matter what, the government has admitted owing contractors. It claims to have funds to pay them. Why not pay those contractors financed by Dr. Nduom's companies?
As recent as 3rd to 6th July 2019 there was a celebration of Ghana Diaspora Homecoming Summit held at Accra International Conference Centre with the aim of galvanizing Ghanaians in the Diaspora and encourage them to invest in the Ghanaian economy by way of financial and human resources, locked up throughout the world, to accelerate nation-building.
Dr. Nduom is such a shining example of indigenous Ghanaians who, out of his own free will re-located to Ghana from the USA about 30 years ago and has set up over 50 (fifty) companies, employing thousands of Ghanaians. Not too long ago, the companies employed over 7,000 people and catered for over 1.5 million customers in the financial sector alone. It has increasingly become evident that the licenses of Dr. Nduom's companies have been revoked for political reasons. For his financial institutions to have their licenses revoked for political reasons is, in our opinion, contrary to the ethos of the Ghana Homecoming idea being actively propagated by our government.
Finally, in much the same way as foreign banks; Standard Charted Bank and Barclays Bank have operated in Ghana for 123 and 100 years respectively, indigenous Ghanaians must also be encouraged to play an active part in our economy and it would be so wrong to discourage them from helping our economy to grow. All we are saying is for our government to pay the contractors so that they would pay Groupe Nduom for Groupe Nduom to pay its customers.
Victor Nunoo
Secretary
PPP UK & Ireland Chapter
London
Sunday, 15 December 2019