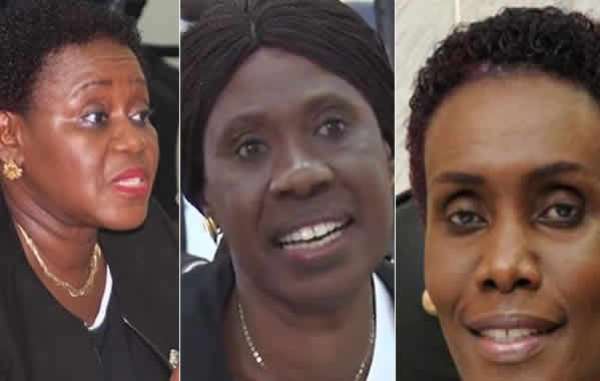 Parliament have approved President Nana Akufo-Addo's appointees to the Supreme Court, JoyNews' Kwesi Parker-Wilson reports from the House.
The Appointment Committee vetted the three nominees earlier in the week and submitted their report to the House with a recommendation to proceed with their approval.
Justice Mariama Owusu, Justice Lovelace Johnson and Justice Gertrude Tokornoo all judges of the Court of Appeal, showed that they were qualified to be Supreme Court judges, Chairman of the Committee, Joseph Osei Owusu said.
He added: "After a careful examination of their record at the various courts, the Committee was satisfied the three persons were indeed competent and sufficiently trained and knowledgeable in the law to be elevated to the high office of Supreme Court."
Wa West, NDC MP, Joseph Yieleh Chireh seconded the motion, in a rare moment of agreement by the two parties represented in Parliament.
The judges were appointed to replace three justices who are on retirement or are due for retirement by the end of the year.
They will replace Justice Vida Akoto-Bamfo, Justice Sophia Adinyira and Chief Justice Sophia Akuffo who leaves December.
—Myjoyonline