Best Of The Best Academy Marks 15th Anniversary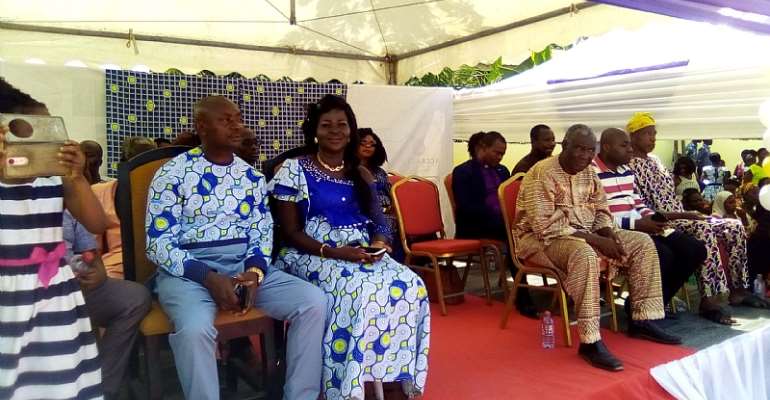 Best of The Best Academy, a private school has held an event to commemorate its 15 years of existence.
The event took place on December 6, 2019, at the premises of the school situated at Borkorborkor, a suburb of Ablekuma in Accra.
Popularly known a BOB, the school which was established on September 21, 2004, by Mr. and Mrs. Opoku and started with 34 children as its first set of pupils now runs from the Pre-School level through to the Junior High School level with over hundreds of students enjoying quality education.
In her speech, the Proprietress of BOB noted that "…it is a significant milestone for BOB and the community. Fifteen years in the annals of a school is no mean achievement. In the past 15 years, we've had the privilege to get to know dedicated parents and amazing learners, some having climbed the ladder in pursuant of their academic prospects."
Some of the facilities set up in BOB include a well-furnished ultra-modern Information and Communications Technology (ICT) laboratory to enhance and equip the learners in ICT skills, a playing field, 3 swimming pools, a discovery room well stocked with learning and playing tools for practical lessons.
Madam Florence as she is well known continued by stressing that, "As the mission and vision of BOB, we compromise for nothing but the best, thus the quality of education offered. Our facilities are so much better and the work that our facilitators do in the various classrooms is still key to our success. Our facilitators' competence in teaching is evidential. Everyone can facilitate if given the atmosphere but it takes a committed, caring, loving and kind-hearted individual to yield results."
BOB has over the years accomplished various achievements and the recent ones include being placed 1st in the zonal quiz organized by the National Commission on Civic Education (NCCE) and 3rd at the district level respectively which was their first time in participation. The Pre-school who took the 1st and 2nd places at a quiz competition organized at Osu amongst giant schools.
In the recently held Basic Education Certificate Examination (BECE), BOB scored 100% Distinction and placed 14th position out of 247 schools in the whole of Ga Central District.
She took the opportunity to express her words of appreciation to the entire staff of the school, the Parent-Teacher Association (PTA) body, the community and all those who matter in contributing to the successes of BOB over the years and still counting.
She concluded by urging all BOB students to always seek for excellence and eschew complacency for the best is yet to come.
Present during the occasion were the Guest Speaker, Mohammed N. Iddrisu, Head of Marketing, Madina Institute of Science and Technology, Daniel Johnson, Assistant Organizer, Antoine Ahiawor, Financial Secretary, both from Ghana National Association of Private Schools – Greater Accra Region among others.