Nana Oguahyia Oduro-Panin Birikorang the new Chief of New Edubiase in the Adansi South District of Ashanti Kingdom has sworn the oath of allegiance to the Asantehene, Otumfuo Osei Tutu II at a colorful ceremony at the Manhyia Palace in Kumasi.
On Monday, December 2, 2019, the Palace was filled to capacity with all present clad in black traditional clothes during the swearing ceremony.
Swearing the oath of allegiance to the occupant of the Golden Stool, Nana Oguahyia Oduro-Panin Birikorang II said he would continue with the good works of his predecessor.
His predecessor Nana Assiamah Oguahyia Ababio II (Nana Bright) ruled for more than four (4) decades until his demise in November 2014.
Known in private life As Emmanuel Kwasi Birikorang the new chief is a past student of Ghana Secondary School, Koforidua and Studied Strategic Management at Kwame Nkrumah University of Science and Technology (KNUST). He works as a municipal customer care officer at Ghana Water Company Limited in Kumasi.
The new Chief pledged to lead the Edubiase traditional Council in the development of the town and called for support and co-operation.
Nana Oguahyia Oduro-Panin Birikorang II was carried in a palanquin and paraded through the principal streets of New Edubiase on Tuesday, December 3rd after he was out doored in the town.
Excitement was visible on the faces of the entire community as the colorful ceremony brought activities in the entire township to a halt with jubilation amidst traditional drumming and dancing.
The Queen-mother, Nana Akua Dwum II and sub-chiefs of New Edubiase who held the fort in the absence of a chief during the 5 year period looked relieved and excited that this event has become a reality.
In 2017, the people of New Edubiase embarked on a demonstration to call on the queen-mother and kingmakers for a new chief as they felt the absence of a chief was stalling the development of the town. They put a lot of pressure on the queen-mother who after various consultations and discussions with the kingmakers and royal Oyoko family settled on Nana Oguahyia Oduro-Panin Birikorang as a befitting choice to succeed his late uncle Nana Oguahyia Assiamah Ababio II.
It is hoped that stalled development projects in the absence of a substantive chief would kick off in earnest now that a new Chief has been enstooled. Long live Nana Oguahyia Oduro-Panin Birikorang II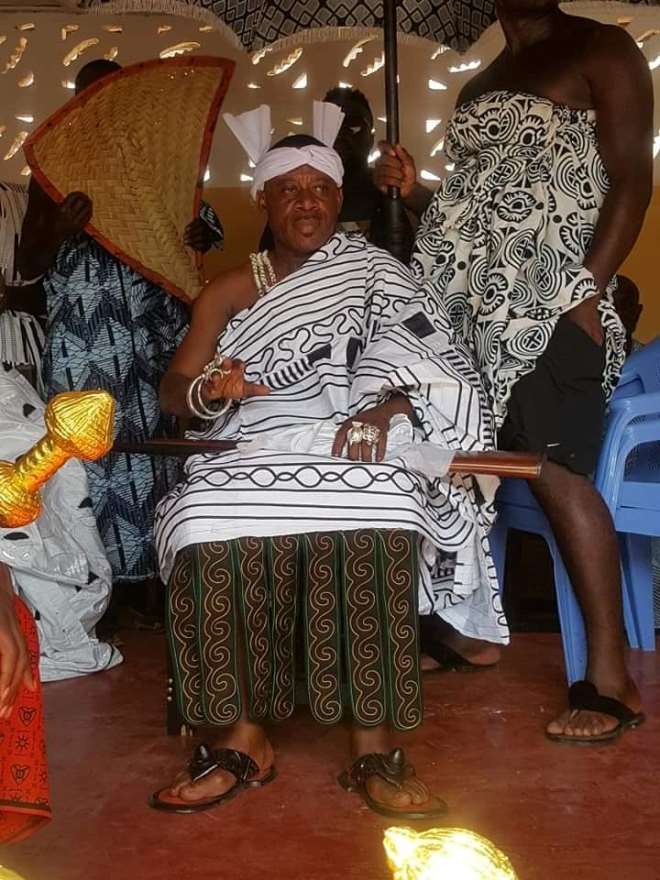 Edubiasehene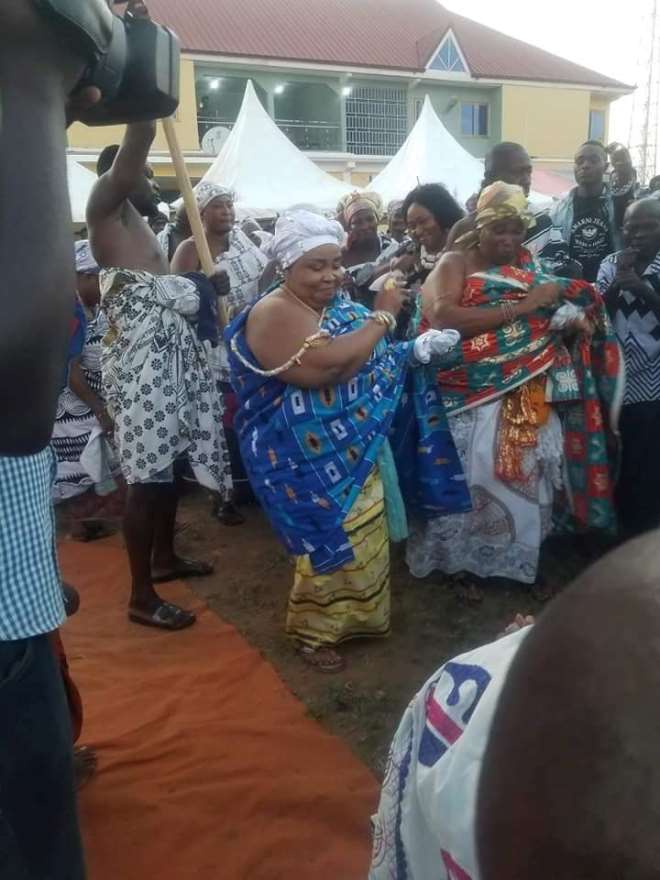 Nana Akua Dwum-queen-mother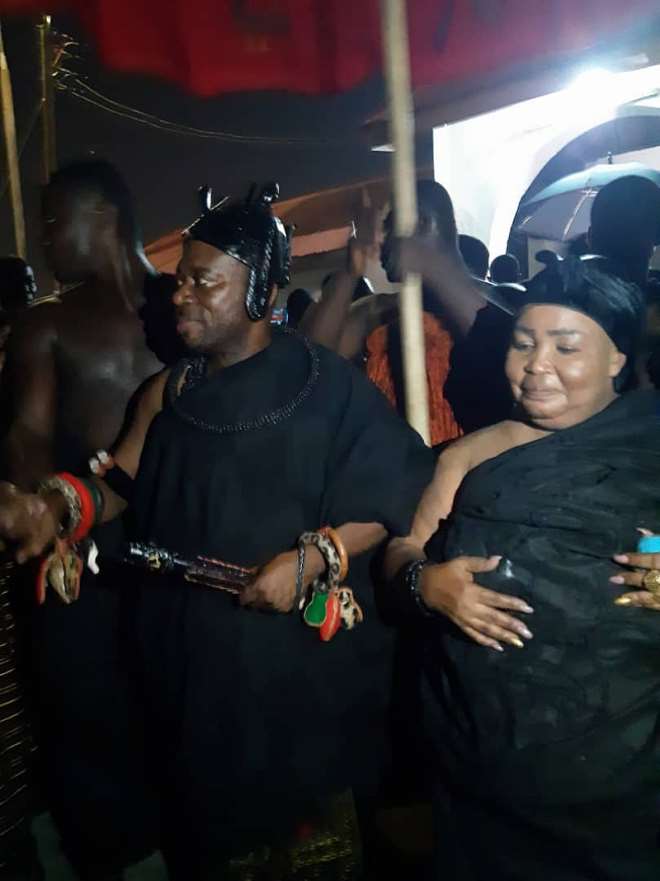 Oguahyia Oduro-panin Birikorang Ii And Queen-mother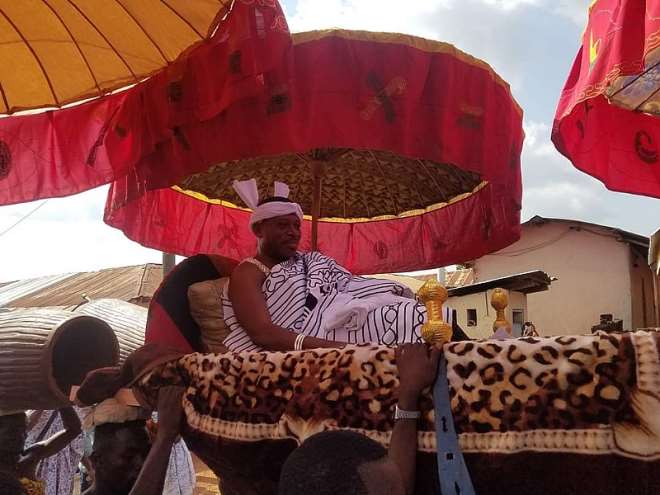 Oguahyia Oduro-panin Birikorang Ii