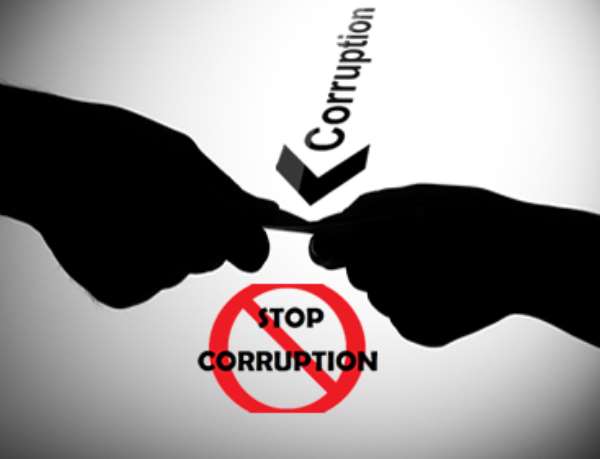 The Northern Regional Officer for the Advocacy and Legal Advice Centre (ALAC), an establishment under the Ghana Integrity Initiative (GII), Mr. Joseph Mokido Azam has enjoined citizens to actively join in the fight against corruption in Ghana.
Addressing participants at an Anti-corruption forum held at Canteen, a suburb of Damongo in the Savannah Region, Mr Azam said the fight against corruption requires a collective effort and must focus on all sectors of the economy.
According to him, ALAC in its bid to sensitize citizens on corruption, its effects and the need for citizens to report corruption-related activities, intends to deploy all avenues to disseminate information to citizens at their doorsteps.
He said ALAC as an advocacy group aims at empowering citizens to make and pursue corruption-related complaints, providing legal advice and assistance to victims and witnesses of corruption and setting up a database on corruption in the country based on complaints from the public and to use the database to advocate for structural and institutional changes.
He admonished participants to instil integrity in themselves and the younger generation, adding that, "We must desist from the habit of queuing in front of the houses of politicians for favor and be content with what we have, no matter how little it is."
The Chief Assistant for the Commission for Human Rights and Administrative Justice(CHRAJ), Mr.Abdallah Tolodompewura Ahmed, enlightened members on the anti-corruption laws of Ghana, particularly, the Whistle-Blowers Act of 2006 (Act 726).
The Whistle Blowers Act he explained, is a tool that empowers citizens to report issues of corruption involving public office holders.
He advised participants to be courageous in reporting corruption-related offences as well as restraining themselves from corrupt practices, so we can have a better society.
The District Director for the Commission for Civic Education, Madam Janet Ameseya, emphasized the need for us to see the fight against corruption as a collective one.
He said the mere thought of the politician as the only corrupt person in society and therefore, with the responsibility to fight corruption does not suffice.
The only way to succeed in the fight against corruption in her conviction is when we all get involved in the "unending fight against the canker.
The forum offered an opportunity for speakers and participants to identify transparency and accountability issues in the district and how to practically address such matters through a collective commitment.
Participants also shared their thoughts and asked relevant questions on corruption.
The forum which was held under the team," Bringing Rights Education to the Citizens," brought together opinion leaders, women and youth groups, market women, farmers, the clergy, media practitioners, heads of departments inter alia with funding from DANIDA.
In attendance also were: the Director for the National Commission for Civic Education for West Gonja District, Madam Janet Ameseya, the Director of Health Service for West Gonja District, Hajia Sulemana Fusheina among others.