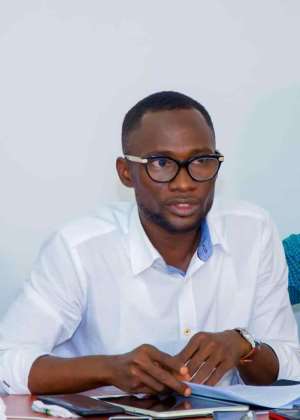 Prior to the 2016 general elections, then-candidate Nana Addo and the NPP made lofty and juicy promises which the ordinary Ghanaian couldn't resist but to vote for them. Nana Addo and the NPP indeed promised heaven on earth and assured the good people of this country to make their lives better if not best.
These promises included the construction of one factory in each district of Ghana. The 1D1F as carved by the Nana Addo government is to provide sustainable jobs for our teeming youths who are unemployed. I really must say that the youths of this country made no mistake for voting for the NPP considering the mouth-watering promises made to them by the NPP and Nana Addo. Even though some of us knew the truth, most of our youths fell for their deceit.
Based on this promise, I humbly want to ask the Nana Addo government where our factories have been sited in the region of the Western North. Western North region has two municipalities and seven districts with nine constituencies and it is only fair to ask where our factories have been sited.
As the Regional Communication Officer of NDC and as one who has been charged by the President to be a citizen and not a spectator, I wish to know the whereabout of our factories.
It can be recalled that the NDC under HE John Mahama promised of 200 community day schools and am happy to announce that four constituencies in my region benefited. This goes a long way to underscore the fact that HE John Mahama and the NDC has good intentions for the people of Western North in terms of development. Well just maybe those factories am talking about have been built but I'm yet to know, I'm asking where they are?
If after three years of large government size and not even a single block has been laid towards the construction of our factories, then the NPP government is indeed very inept and careless about the people of the Western North. For nothing at all, Sefwi Wiawso, Akontombra and Bibiani Ahwiaso Bekwai where the NPP are occupants of those seats must have their factories by now.
Long live Western North Region!
Long live Ghana!
Sam Jerome
Regional Communication Officer - NDC, WNR.
Issued this day 18th November 2019.