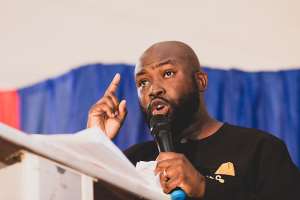 Senyo Hosi
The Chief Executive Officer of the Chamber of Bulk Oil Distributors has asked university authorities and students to apply innovation to teaching and learning to help Ghana achieve its transformational agenda.
He expressed concern about Ghana's apparent unpreparedness to take advantage of the opportunities offered by the new technologies of the fourth industrial revolution such as artificial intelligence, robotics, augmented reality and nanotechnology.
He said nations that fail to take advantage of such technologies will fall behind in economic terms.
Mr Hosi was speaking on the theme: "Preparing Graduates for the World of Work: The Role of Universities" at the University Of Cape Coast.
"The technologies that are in development today will in the very near future force us to throw most of the jobs we know into a pit of obsolescence," Mr. Hosi said, "There will be little need for human hands in most workplaces."
He told the engaged audience that for Ghana to become a first-world country someday, putting "the youth to productive work sustainably is a necessary part of our country's ability to survive, compete and thrive in the future."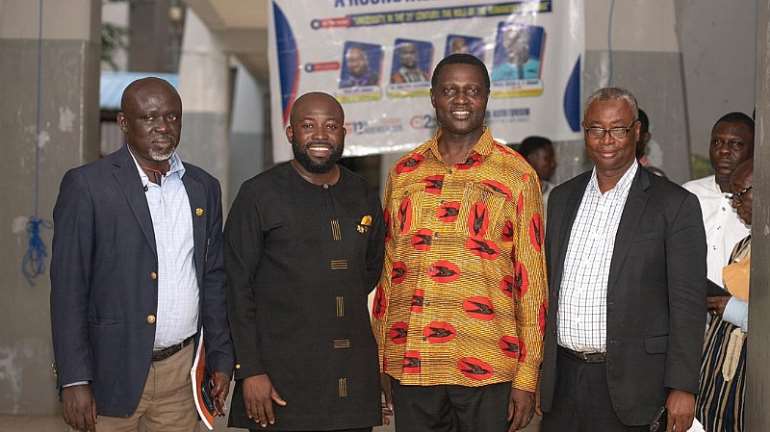 Mr. Hosi charged universities to be forward-thinking in delivering quality education. "Universities must constantly review evolving trends and assess futuristic implications on industry and reposition education to be competent in meeting the requirements of the present future."
He charged students to strive for excellence and shun mediocrity.
Senyo Hosi also impressed upon the government to "commission the universities the universities to undertake a thorough study on the implications of the evolving 4th industrial revolution" to properly inform the educational curriculum and system.
He further praised UCC for paying attention to its students, the quality of their education and for leading key reforms in tertiary education.
Mr. Hosi spoke alongside Deputy Education Minister Dr. Yaw Osei Adutwum and Director of the Directorate of Research, Innovation and Consultancy Prof Ato Armah and Dr. Wincharles Coker of the Department of Communications - University of Cape Coast.
The Roundtable Discussion on the theme, University Education in the 21st century: The Role of the Humanities in Ghana, was organised by the Faculty of Arts of the College of Humanities and Legal Studies at the University of Cape Coast.
Watch Videos here: