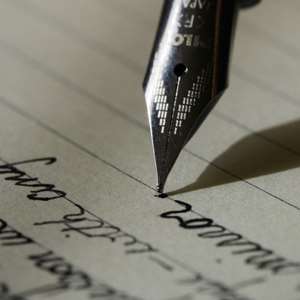 It has come to my noble attention, the insult being hurled at Ashantis by one unknown M. K. Ghaddafi. I am certain, Ghaddafi is not the real name of the person but his known-by nickname. Whoever he is, and wherever he is, be it please known to him as follows.
It is inward-looking people that will stereotype the entirety of a tribe as being illiterates, thieves, uncivilized and whatnot. Yes, you may be tempted to judge a group of people or a tribe by a characteristic peculiar to them, or by the habit in exhibition by the majority of them. Nevertheless, it is totally erroneous to see all of them as such. Therefore, for M. K. Ghaddafi and his irresponsible ilk to continually insult Ashantis or Akans for their (M. K. Ghaddafi and his bunch) political expediency is awful.
He has written on his Facebook wall how NPP must bow down their heads in shame if they have people like Abronye DC and Chairman Wontumi among their membership while still calling themselves intellectuals. I really cannot get the point he is trying to put across. Does he expect the entirety of the NPP membership, their supporters and sympathisers, to hold a certain higher degree in formal education, or to have the wisdom and intelligence of the biblical King Solomon, to be called intellectuals?
Let me define intellectual and intellect in case it will help with my understanding and purpose of putting out this rebuttal to the deranged views as expressed by M. K. Gaddafi with intent to mock NPP and to insult the intelligence of Ashantis.
Intellectual by dictionary definition means " a person who places a high value on or pursues things of interest to the intellect or the more complex forms and fields of knowledge, as aesthetic or philosophical matters, especially on an abstract and general level" or " an extremely rational person"
Intellect on the other hand is " the ability to understand and to think in an intelligent way"
From the above definitions, how could Mr Kwame Baffoe, also known as (a.k.a) Abronye DC, be ridiculed for not being an intellectual? He has his first University degree in Law or whatever. He argues his views intelligently, supports his assertions with abundant credible documental evidence and facts. How does such a person become the shame of the womb that conceived him rather than being the pride of the mother that gave birth to him and the tribe and political party he belongs to?
Out of all the various Ghana political party communicators, when it comes to telling the truth and supporting their allegations with facts and authentic, permissible and acceptable evidence, there is no match for Abronye DC and Kennedy Agyapong (Hon). Are such people who are selflessly pursuing the collective interests of the citizens of Ghana, placing that desire above their self-serving interests, providing the necessary rationality for their cause, not intellectuals?
Surely, M. K. Ghaddafi, is a member of the NDC. I could be wrong. Assuming he is a member of the NDC fraternity, could he point out to me who is an intellectual within their party as per his warped understanding of intellectual? Are intellectuals those people with Masters or PhD degrees in certain fields of studies, those who can invent things or political orators? Unless he expatiates on what his expectations of an intellectual is, I may have difficulty rebutting what I currently see as his spurious view about Abronye DC and Chairman Wontumi.
Why should NPP be ashamed of having Bernard Antwi Boasiako a. k. a. Chairman Wontumi as their member and/or Ashanti Regional Chairman? Gaddafi did not offer any reasons to back his preposterous statement let alone, explained why in his view these two individuals are not deserving to be in the NPP. For the NPP to have them as their party members, the party ceases to be the acclaimed political party teeming with highly educated persons hence intellectuals. But have NPP themselves been claiming to overflow with intellectuals, or people like M. K. Gaddafi by their perception have been saying that NPP is a party of intellectuals?
Let me go on to how Gaddafi, with his tribal background unknown, has ridiculed Ashantis by saying that the "brightest Ashanti is the average Voltarian"
To make such sweeping irresponsible statement about the very being and intelligence of the Ashanti is condemnable, to say the least. How can the average Voltarian be at par with the Ashantis' most intelligent ones? Brightest means the most brilliant. And, brilliant by definition is "having or showing great intelligence, talent, quality, etc."
At school, when one was said to be bright, it meant that the person excelled in all the subjects and had good knowledge of them. Possibly, such students or pupils were within the first three top students in the class. Simply put, they were intelligent or brilliant. Having explained it thus, how are the Voltarians more brilliant than the Ashantis? Is it by their acquired paper qualifications; their ability to speak more fluent English with the Queen's accent than the Ashantis, or their capability and ability to apply their wisdom to better their collective wellbeing than the Ashantis?
How bright are the Voltarians and in what sense? Are they able to translate their higher paper qualifications into bettering their lot economically? If yes, why is their region and their lot poorer than the Ashanti region or the Ashantis? Are they brighter than the Ashantis because of their perceived infatuation with voodoo, thus jujuism? Are they brighter because of their alleged expertise in using fetishism to cause the demise or the downfall of their superiors at work in order to take over their positions?
I want M. K. Ghaddafi to come back again to give better explanation about what he meant by the brightest Ashanti is the average Voltarian. How can someone defecating in the open, living in a thatched house, walking barefooted and allegedly refusing a gift to them but when the gift is thrown away, they sneak to steal them, be more intelligent than the person living in corrugated iron roof cement houses, well clothed and not resorting to fetishism to eliminate their work superiors? I am lost for words to communicate my views.
Nonetheless, I will stop here and wait for better particulars and explanations from Ghaddafi and his ilk before coming back to engage them in intellectual debate or discourse. Maybe, he did not understand what he meant by the statements he made about NPP and Ashantis.
Rockson Adofo
Monday, 28 October 2019