Hawa Koomson Shivers Ahead Of NDC Primaries: Indulges In Political Mafia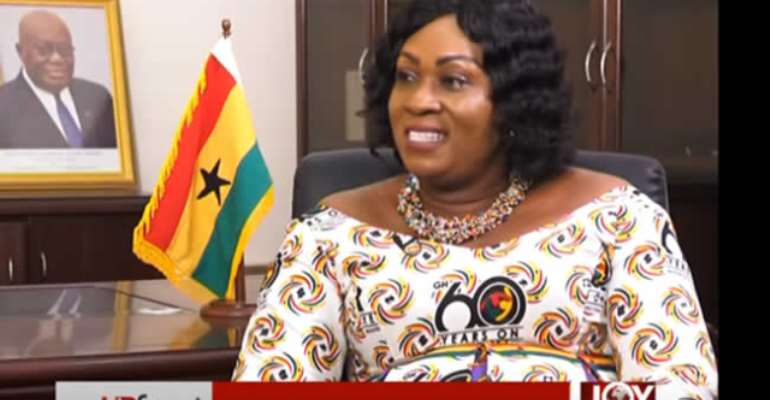 Modernghana.com has learned with some alleged 'mafia tactics' employed by the New Patriotic Party (NPP) to distort the parliamentary primaries of the National Democratic Congress (NDC) in the Awutu Senya East Constituency.
The NDC is set to have its parliamentary primaries to elect candidates in the remaining constituencies ahead of the 2020 elections come Saturday 19th October.
Prior to that, the MCE in the constituency is engaging in all political machinations to mar the event.
Modernghana.com is informed that the party had written to authorities requesting for a venue to hold it's parliamentary primaries.
In a letter dated 8th October 2019, written to the Head of the St. Mary's Anglican Akweley Cluster of Schools and copied to the Municipal Education Directorate, sighted by modernghana.com has been flatly denied by the MCE, Hon. Michael Essuman Mensah.
The request was met with excuses from school authorities that the venue will be busily engaged.
Authorities claim the National Health Insurance Authority (NHIA) will be conducting a registration exercise on the said date whiles students will be engaged in a weekend class, hence the unavailability of the venue.
The education directorate's response claim the exercise of the party will endanger lives of the students, adding that it's an order from above.
Meanwhile, leadership of the party in the constituency has argued that the request was sent in an earlier date prior to the notification of the NHIA. Also, it's not a conference to congregate delegates, therefore should be considered.
It has described the manipulation as deliberate and unfortunate.
The Municipal Coordinating Director upon follow-ups mentioned that the authority to grant permission solely rest with Hon. Michael Essuman, the MCE hence cannot be granted.
Information available indicates that residents of the area are peeved with the MP for the area who doubles as the Minister for Development and Special Initiatives, Hon. Hawa Koomson. They claim the MP is already 'showing signs of defeat even before the D-day' with the continuous visibility of her opponent in the area.
Information gathered indicates that the MCE, a former constituency secretary for the NPP in the constituency takes strict orders from the MP of the area, Hon. Hawa Koomson and that might have caused the "mafia machination tactics."
However, the NDC constituency executives have taken further steps to secure a different venue at the Odupong Kpehe school park through the Odupong Kpehe traditional leaders.
The NDC has said it is bent on unseating the incumbent, Hon. Hawa Koomson in the 2020 contest even if they would have to hold its primaries on the moon.
The constituency has been underdeveloped with the exception of the projects erected by the erstwhile Mahama-led administration.