The Wa Airport in the Upper West Region was on Tuesday commissioned to begin receiving scheduled commercial flights.
A government delegation led by the Deputy Minister of Aviation, Yaw Afful, opened the facility at a colorful ceremony.
Africa World Airlines, which is the only airline currently operating on the Wa route touched down at exactly 12:23pm at the Airport with 50 passengers on board after transiting at the Tamale Airport.
The flight was piloted by an indigene, Victor Pul and was given the ritual water baptism as passengers were welcomed to a durbar of chiefs by government officials.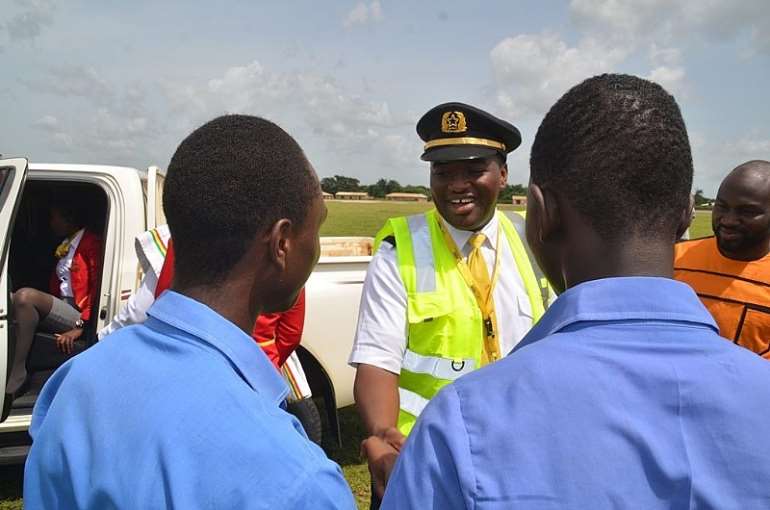 The Paramount Chief of Wa who chaired the function, Naa Fuseini Seidu Pelpuo IV said, he was happy about the commencement of the flight as it will reduce travelling time to the region drastically.
"It will also open up the region for more commercial activities including tourism. Furthermore, we anticipate our neighbours from Burkina Faso will patronize the service," he added.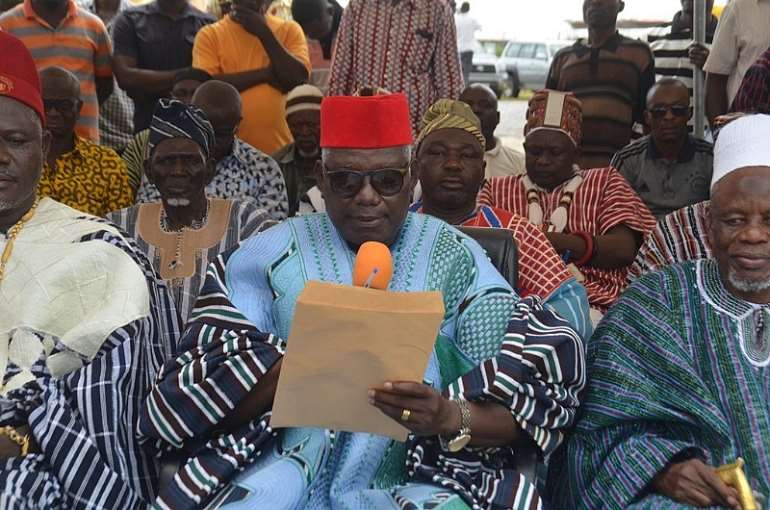 Paramount Chief of Wa, Naa Fuseini Seidu Pelpuo IV Regional Minister

The Upper West Regional Minister, Dr. Hafiz Bin Salih said the inauguration of commercial flight operations to the Wa Airport "will go a long way to expand and strengthen the existing relationship between our region and our neighbouring countries."

"Aviation provides the only rapid worldwide transportation network, which makes it essential for global business. It generates economic growth, creates jobs and facilitates international trade and tourism. Tourism is an industry that relies heavily on aviation. By facilitating tourism, air transport helps generate economic growth and alleviates poverty," he stated.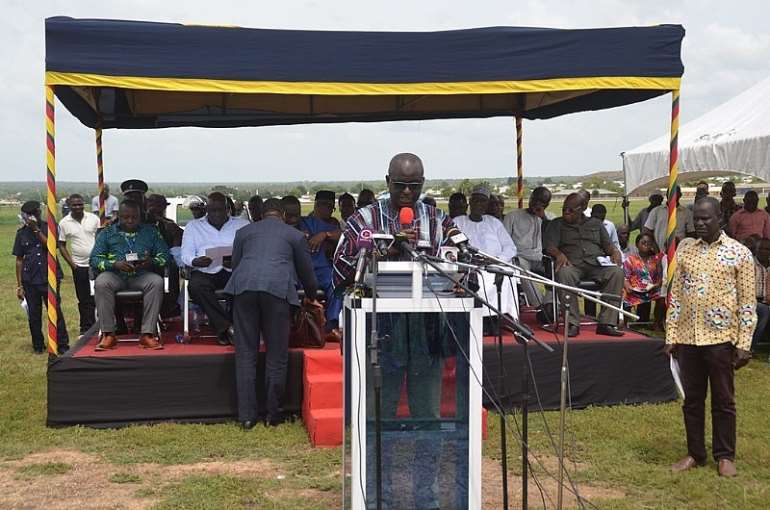 Upper West Regional Minister, Dr. Hafiz Bin Salih

The Deputy Minister of Aviation, Yaw Afful noted that "the success of the commercial flight operations we are starting will depend also on our joint collaboration, support and cooperation from the chiefs of the Upper West Region."

The Minister commended the airline for taking the bold step to begin operations to the area.

He entreated the travelling public to also show commitment to the airline by patronizing its services to make the Wa route commercially viable and attractive for others to join the trail begun by AWA.

Africa World Airlines is scheduled to fly to Wa three times a week from Accra (Kotoka International Airport) via Tamale.

The Wa Airport has been allocated the identifier code "WZA" by International Air Transport Association (IATA).

---citinewsroom