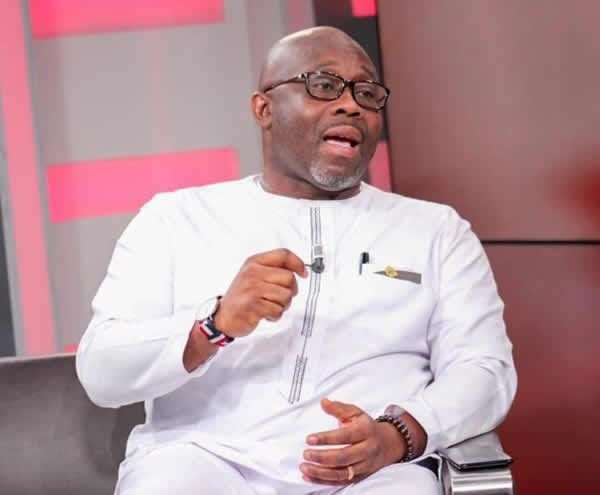 George Andah
Deputy Communications Minister, George Andah, has quashed several media reports suggesting the government will ban China-based mobiles to reduce cybercrime.
According to him, fake phones are substandard mobiles with several health implications but stated China produces some quality phones which are not substandard as being speculated.
Mr.George Andah said these cheap fake phones are of low quality on the black-market and vehemently causes revenue loss for importers, government as well as its operators.
Speaking in an interview with Lawyer Ohene Djan on 'Pae Mu Ka' on Kingdom FM 107.7, George Andah said," my Ministry are currently liaising with mobile network operators to determine the level of potential risk with regards to the prevalent substandard mobile devices on the market".
"The Communications Ministry has acquired the state of the art type approval laboratory capable of testing all electronic communication devices to ensure that they are up to standard".
The Communications Ministry, together with other stakeholders in the telecommunications industry, has on a number of occasions lamented the effect of substandard mobile devices have on service delivery.
The Deputy Minister of Communications, George Andah, touched on the issue at the World Telecoms Day in Accra. The celebration was under the theme "Bridging the standardization gap".
The day was observed to raise awareness on the importance of the theme as well as encourage the implementation of international standards in Ghana's communications sector in the bid to bridge the digital divide.
The Member of Parliament for Awutu Senya West promised that his Ministry and the NCA are going to try their best to check and ban fake phones from the system, thus, maintaining high standards within the country's telecommunication industry.
Background
At a press conference in Accra, the communications minister stated that "Ghana has about 34 million mobile devices subscribers with the mobile penetration rate exceeding 119%. It is a huge market for mobile devices. However, some subscribers use substandard and smuggled devices resulting in cybersecurity challenges, it also has health implications and poses revenue loss for importers, the government and operators."
The Chamber of Telecommunications Ghana will in the coming days partner with stakeholders to clampdown on the sale of fake phones in the country.
According to the Chief Executive of the Chamber, Ken Ashigbey, most of these fake phones are in the country because there is a readily available market for it.
Fake phone brands have flooded the Ghanaian market because most of these brands are cheap as compared to the original brands. The sale of these fake phones has become a lucrative business for some traders in the country but it posts a business threat to most of the original brands.
Speaking on the influx at the launch of Jumia Mobile week, Ken Ashigbey said most of these fake phone dealers do not pay taxes and it's against the laws of the country.
"one of the challenges with these fake phones that come to the market is the fact that tax avoidance, they don't pay their taxes so definitely when you avoid taxes their penalties when you bring fake devices it's criminal and generally the law enforcement agencies will take their course but the only reason why these people do the things they do is because they are market for them."