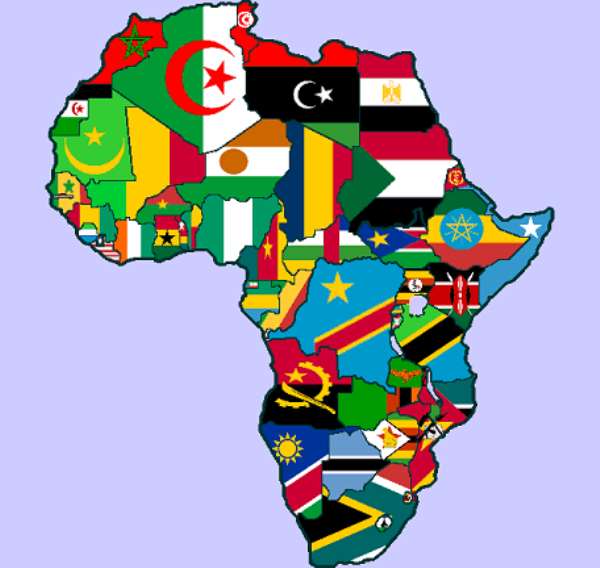 A month ago, more than twenty African leaders including the continent's largest economies Nigeria and South Africa were guests of Japanese Prime Minister Shinzo Abe for the 7th Tokyo International Conference for African Development (TICAD) summit. Analogous to other global conferences on Africa, the theme for the 7th TICAD was "Advancing Africa's Development through People, Technology and Innovation". Whereas we believe African leaders responded to the invitation for obvious reasons such as trade and cooperation, Prime Minister Abe and the leadership of Japan certainly had their objectives as well.
In June 2019, the United States government launched its Prosper Africa program and according to Tibor Nagy, U.S. Assistant Secretary of State for African Affairs, Prosper Africa is not a new development program, but a strategic investment by the U.S. government in the future of Africa.
In spite of the niceties discussed during the launch, analysts believed it was a response to China's growing influence and cooperation with Africa. Amongst other indicators, in 2017, China's trade with the continent was $148 billion against America's $55 billion (usglc.org) and according to a 2019 Ernst & Young Africa Attractiveness report, China's FDI into Africa stood at $72.2 billion, a whopping $38.1 billion more than France which came second with $34.1b followed by the United States as third with $30.8b between 2014 – 2018. Such trade and investment data render the competition narrative proposed by many analysts as America's motive for increasing its interest in the region somewhat plausible.
Again, for the first time in Russian-African relations, Russian President Vladimir Putin has invited African leaders to a Russia-Africa summit scheduled for 24th October. Amid other objectives, the summit is expected to expand Russian-African cooperation in sectors such as economic, cultural and political. There is also the India-Africa Forum summit and many similar initiatives globally with similar objectives.
How can African countries emulate China's success but tailor it to suit their unique political, cultural and historical characteristics?
We cannot conclude the list without mentioning Africa's largest trading partners' Forum on China- Africa Cooperation (FOCAC) hosted in September 2018 and themed "China and Africa: Toward an Even Stronger Community with a Shared Future through Win-Win Cooperation". Close to 50 Presidents and heads of government were present to discuss the future of the continent's trade and relations with China and how their respective countries could improve relations for the benefit of all. It was reported that key to the agenda of many of the African leaders was the need to balance the current trade relationship because whereas China mostly exports value-added products to Africa, Africa exports raw materials (oil, timber and minerals) with little or no value addition which is one of the key reasons for the high trade imbalance between the two regions.
We provide these examples as the foundation to our premise that, even though the plans, programs, and summits may be held with genuine intentions, Africa is a strategic partner both politically and economically. The United Nations estimates that by 2050, Africa will be home to 2.5 billion people, a huge population with many possibilities if harnessed strategically. Africa is also the youngest continent in the world with a median age of 19.5. Irrespective of the challenges this data poses, the right initiatives would convert this data into opportunities; a consumption ground, a skilled labor force amongst others. Again, a third of the 15 fastest-growing economies are African countries (focus-economics.com) and estimated that the Africa Continental Free Trade Area (AfCFTA), if implemented well, will enable Africa to have a combined consumer and business spending of $6.7 trillion in 2030 whilst the continent's manufacturing sector is projected to double in size with an annual output of $ 1 trillion by 2025 and over 14 new million jobs (Brookings Institute). With 54 countries in Africa, the continent's support is needed during voting sessions of major decisions at the UN, its agencies and other international bodies. These examples prove that "being in the good books" of Africa is strategic and therefore attractive to other countries and regions.
The Questions???
The question therefore is, how do we utilize this instantaneous attention? Do we only talk about it and be happy that seemingly every important country in the world yearns to engage with Africa or be apprehensive of the increasing interest? Or do we take necessary measures to ensure they are tilted to the benefit of the ordinary African?
We admit that with over 50 countries, different governments, languages, currency, regulatory bodies along with a huge infrastructure deficit, the challenges and solutions cannot be simplified. Nevertheless, we draw inspiration from China. Its opening up and reform policy in the 1970s has contributed to its successes today.
Even though their political climate is not similar to Africa's, what matters is the unprecedented successes it has made. How can African countries emulate this success but tailor it to suit their unique political, cultural and historical characteristics? The important ingredient is staying committed to the plan and ensuring discipline. In Africa, we seem to have the best of plans and laws but the deficiency is commitment and adherence to those plans.
The Suggestions
We use the Chinese example because in recent times, apart from the statistics such as trade, scholarships offered to African students, etc., it is easier to spot a Chinese in an African community either running a business, working for a construction firm that is building a major railway line or highway, sourcing for raw materials such as timber, gold, sesame to buy or simply scouting for business opportunities. It is important that we institute policies and laws to ensure the transfer of learning and technology. Similar to China's policies during the reform, foreign companies in certain industries were mandated by law to have a local partner.
Why can't African governments initiate policies to achieve the same purpose by ensuring that our dealings with Chinese organizations have learning and technology transfer components which are strictly enforced? It may not be simplistic but with the political and leadership will, giant steps will be achieved. The easiest excuse in the literature, media, etc. is that Africa is not getting the best out of the China-Africa relationship because of the cultural differences especially the language barrier. Even though research has shown that cultural differences hamper cooperation, China's successes defeat this challenge.
American and European companies had extremely different cultures from China's including political climates but their corporations moved to China during the reform for their interest. They achieved their interest in getting fast production at low labor rates, tax incentives, etc. but China also achieved its objective. Of course, there were challenges, failures but through research and correcting the mistakes, China emerged successful.
Again, a critical look at the culture of China and Africa indicate resemblance and a convergence. Both Chinese and Africans are said to be collectivists with the "guanxi" cultural principle in China emphasizing social and personal relations and the African "ubuntu" principle also projecting working and living together. China is a relationship-based society where business deals are enhanced by social relations and actually one of the few places where two businessmen are able to make a deal by virtue of having a trusted common friend. Africa's culture of relationship building and traditional systems is not antithetical to China's social relationships. Why can't we harness this similarity but always accentuate the differences?
With respect to language, the number of African students studying in China and the presence of Confucius Institutes in Africa keeps rising. Even though others have argued on the effect of these increases on soft power and China as a global leader, we believe turning the focus on learning and learning the language and culture to serve as a catalyst to learning and technology transfer is important. The Chinese deliberately studied the English language, studied in American and British schools and returned home to develop their country with the skills acquired. Why can't we do the same?
In a study on the impact on the development of technology and knowledge transfer in Chinese MNEs in Sub Saharan Africa by Osabutey &Jackson (2019), some respondents mentioned that time and resource constraints hampered off the job training by Chinese construction firms to locals. Additionally, some researchers have linked the inability of Chinese contractors operating in Africa to efficiently and completely transfer skills and technologies to the excessive pressure and unrealistic timelines often provided by their host governments for political and election expediency. It is important that we hold our countries' interest in high esteem and eschew all forms of political and personal interests to ensure that African countries benefit from learning and technological transfers.
Attitudes
Finally, the success of Africa in learning the positive ways of the Chinese depends on the citizenry. Irrespective of good intents of policies and laws, if we do not act as responsible and patriotic citizens, AfCFTA's success will be difficult. In many instances, locals connive with their foreign counterparts to rip their nations off. Many examples exist. For instance, in the heart of Ghana's illegal mining menace, it emerged that most foreign nationals implicated in this environmental degradation for-profit activity were invited, introduced and protected by locals. Again, similar to many African countries, Ghana's investment laws restrict the retail industry for locals.
However, it is an open secret that many locals front for foreign nationals to engage in retail business and destabilize the market with lower pricing possibly due to lower interest rates they may have enjoyed in their countries. Even though institutions must be efficient in monitoring industries and using technologies to reduce human interface, attitudes matter.
Timothy Karikari is a postgraduate student at China's University of International Business and Economics. For more information about Timothy, please view his profile on the China-Africa Experts Network.
Julie Frimpong-Ansah is a postgraduate student in International Relations at the University of Ghana.
Reference Link:
https://chinaafricaproject.com/analysis/is-africas-increasing-attractiveness-a-signal-of-guaranteed-success/