'Possible' Sweeps Most Influential Student in Central Tertiary Award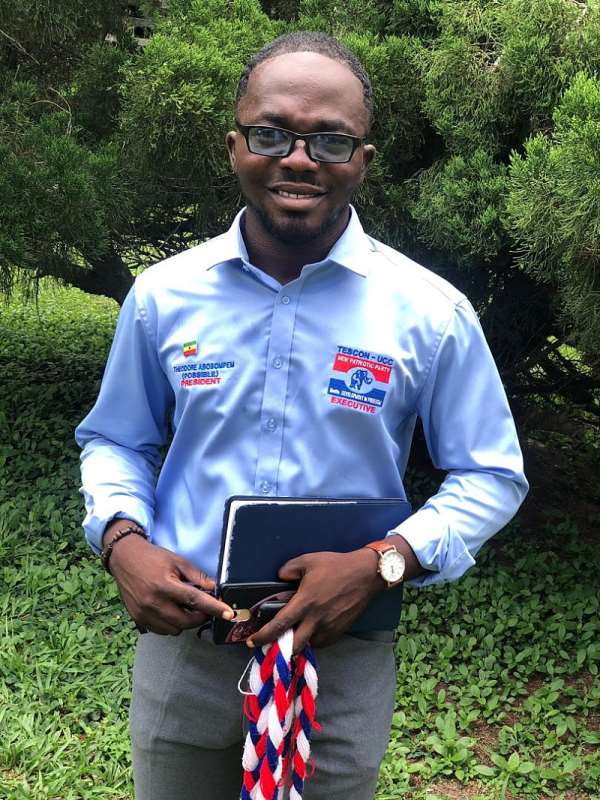 Theodore Abosompem
Possible' who is the TESCON President of UCC beat his contenders from other political parties like the NDC branch (TEIN) in UCC and other sister schools including Cape Coast Technical University amongst others. Many are beginning to comment as to whether this achievement will have a direct effect on his leadership and also whether he can safely help deliver Cape Coast North again to the New Patriotic Party (NPP) come next year 2020 elections.
Theodore Abosompem nicknamed 'Possible' a level 400 student of the University of Cape Coast has won the most influential political student in the just ended Central Tertiary Awards organized at GNAT hall in Cape Coast.
Mr Abosompem, was also cautioned at the just ended First UCC TESCON meeting to ensure that his leadership on campus deliver many victories in the name of NPP as the SRC elections draws near..