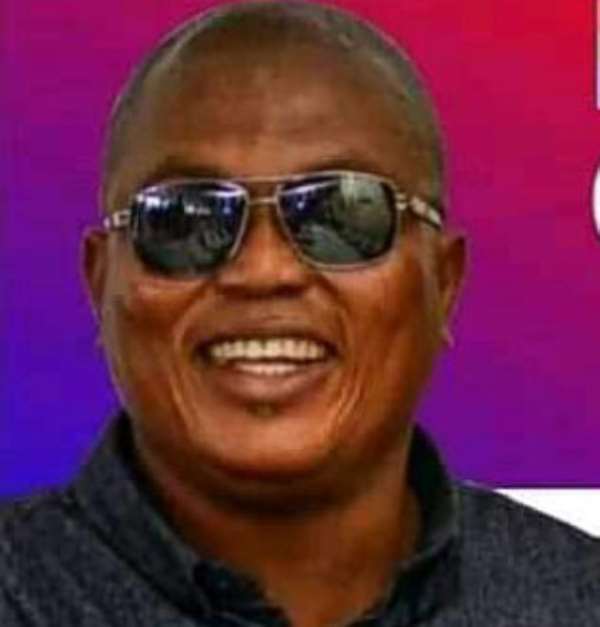 Francis Opoku Sarfo
President Addo Dankwa Akufo-Addo on Saturday joined thousands of mourners at Kenyasi in the Asutifi North District to bid farewell to the Ahafo Regional Chairman of the New Patriotic Party (NPP), who met his untimely death in a road accident in July.
In a tribute, the President said the sudden death of Chairman Francis Opoku Sarfo, affectionately called Chairman Jerry, had left a vacuum in the political landscape of the country.
"Words alone cannot express our grief for our faithful party member, Chairman Jerry, as he was affectionately called; forever we shall remember him," he said.
President Akufo-Addo added that Chairman Jerry worked hard towards the good of the NPP, and had good intentions to see the party remain in office.
He urged party faithful to emulate Chairman Jerry's example and not to allow his sudden death to demoralize them in fighting to make democracy grow in Ghana.
He donated GH¢20,000 towards the funeral in addition to GH¢2,000 donated by the NPP through its General Secretary, John Boadu.
Residents of Kenyasi were mourning when the President accompanied by top government officials — such as National Security Minister Albert Kan Dapaah, Land and Natural Resource Minister Kwaku Asomah-Cheremeh, Ashanti Regional Minister Simon Osei-Mensah, among others — arrived to bid farewell to the late chairman.
Evans Opoku Bobbie, Ahafo Regional Minister, also spoke positively about the late chairman. He recounted his contributions and commitment towards the party.
"His efforts contributed towards bringing into fruition the creation of our region. You shall forever be remembered as one of the pillars of our region," the minister said.
Chairman Jerry died untimely on 6th July 2019 in a ghastly accident on the Acherensua-Kenyasi road when he was returning from a funeral at Hwediem.
He died together with one Salifu Musah, a party member, while his wife, Lucy Afriyie, survived the deadly crash. He left behind five children.
---Daily Guide