GWCL Unable To Account 42% Of Water Produced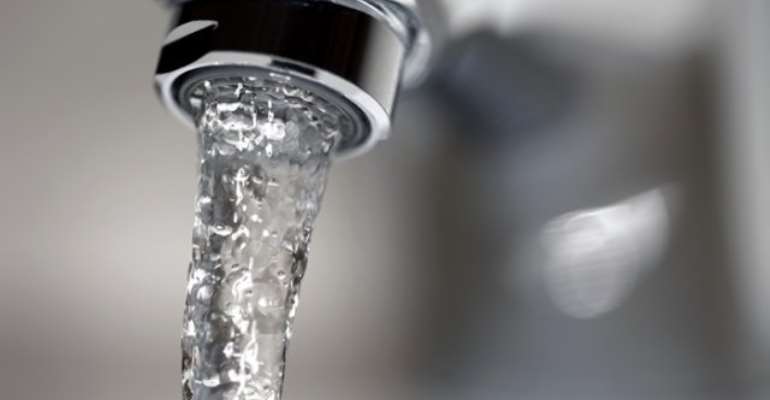 The Communications Manager of the Ghana Water Company Limited (GWCL), Stanley Martey has revealed that about 42percent of water produced by the company is unaccounted for.
This, he said, is birthed by consumers' refusal to pay bills, unscrupulous persons connecting to the grid illegally and high cost of production; juxtaposed with a disproportional selling price.
The GWCL according to him, is using technology to upgrade its payment methods to bring in more revenue. Progress, however, is slow, he noted.
Mr. Martey, speaking on JoyNews' PM Express programme on Tuesday could not fathom why consumers refuse to pay their water bills while they can do so from the comfort of their homes.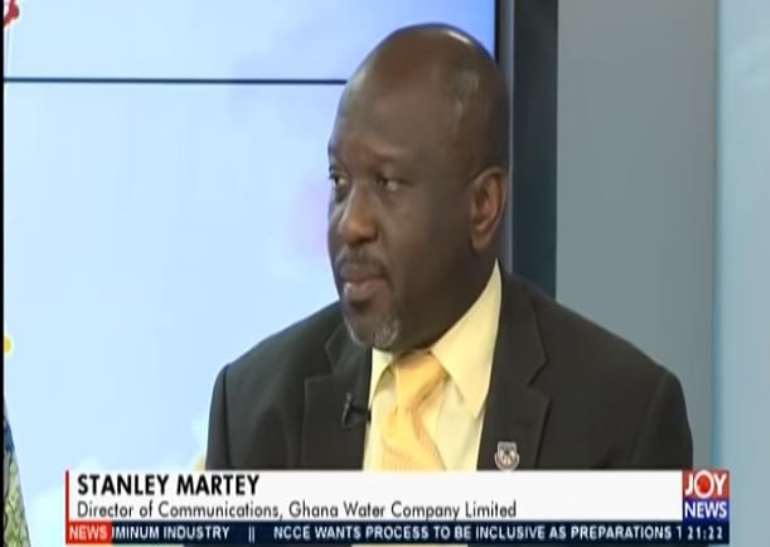 Previously, consumers must necessarily go to the offices of the water company to pay bills, sometimes meeting long queues.
"But now, you can pay your bills on your mobile phone via Mobile Money," he said.
Martey said the company is heavily indebted as a result of these factors. Also, he says the Public Utilities Regulatory Commission (PURC) is not allowing them charge enough for water.
The company he explained produces potable water currently at GH¢22 per cubic metre; when their loans are factored in. Without the loans, he said the cost of production is GH¢13 per cubic metre.
However, he said PURC permits them to charge GH¢6 per cubic metre.
Tariffs have recently been increased with water going up by 2.22%. But Mr. Martey says the increment is insignificant. They would need almost 100% increment, he said.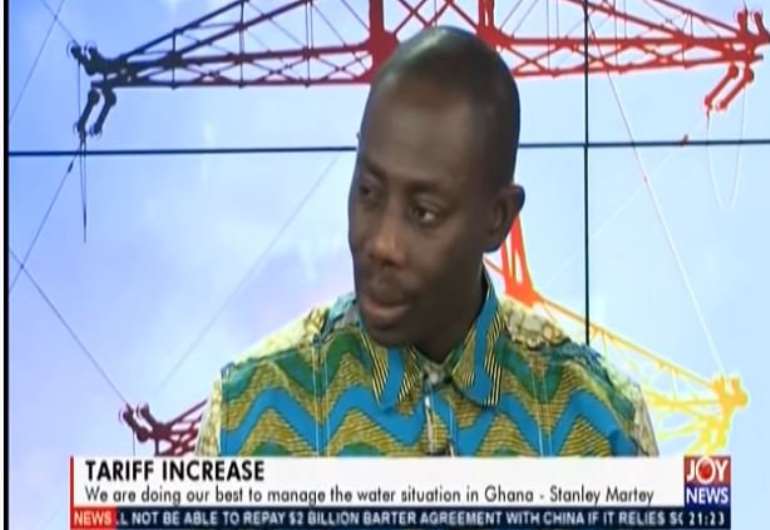 The Chairman of the Technical Committee of PURC, Ishmael Agyekumhene who was also on the show, however, said that won't happen.
He said to the PURC, the water company -- in their meetings with them -- is unable to justify why they need such a monumental increase.
Also, the PURC's job he said is to strike a balance between the needs of the utility providers and that of consumers, hence they cannot approve such a Brobdingnagian increase.
The CEO Private Enterprise Federation, Nana Osei Bonsu who joined the conversation via Skype would not sympatise with the GWCL.
He said there is no excuse for them to lose up to 42% revenue of their production cost; adding that if "it were a private company, they would have gone out of business."
He urged proper vetting of the cost structure of the water company and also called for the adoption of "prudent ways of doing business."
What other concerns has GWCL raised?
The water company has complained several times of the rising cost of production which they blame on a myriad of factors.
Mr. Martey said the basic one among them is the source of water which are "highly polluted."
According to him, besides the Volta River, every other water source is highly polluted which means more money goes into treating it for domestic use.
The monies he said are in foreign currency since the chemicals to treat the water are imported; therefore the exchange rate also raises their cost of production.
He said only if "we would all be responsible citizens" and pay the bills, the water company's problems would be alleviated
---Myjoyonline