Mahama Promises Dambai A Bridge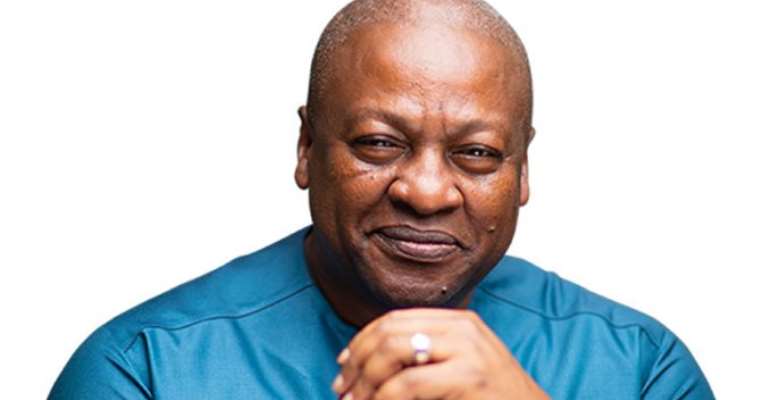 The flagbearer of the National Democratic Congress (NDC), former President John Dramani Mahama, has promised to construct a bridge over River Oti at Dambai if voted back to power in 2020.
The about 2km long bridge, when constructed, will make accessibility to places such as Kete Krachie, Kpandai, Wulensi, Salaga, Bimbila, Yendi etc through Dambai a lot easier.
That aside, Dambai itself is a strategic area for trade and farming and traders come from all walks of life for business. Currently, commuters from the above-named areas and their environs either rely on a pontoon or a boat to cross the river at Dambai before continuing the journey.
H.E. John Mahama, who was addressing the people of Dambai during his tour of the area recently, said a feasibility study was done prior to the 2016 elections, but his government lost power and so could not execute the project, adding, he would build the bridge to facilitate transportation in the Oti Region if given opportunity.
This promise of John Mahama is part of his credible but ambitious plans to fast-track the development of the country which had witnessed a countless number of projects ranging from health, educational, roads, water, aviation among others undertaken across the country, some of which have stalled after the past NDC government handed over power to the current government on January 7, 2017.
The $1.5 billion Tema port expansion project, $398 million Indian EXIM funded Tema – Akosombo/Mpakadan rail line project, the $98 million AfDB funded Pokuase Interchange and the $60 million JICA funded Tema Roundabout Interchange projects are a few examples John Mahama initiated before leaving office.
Included in that ambitious plan bequeathed President Akufo Addo, which the failed to undertake is the construction of the bridge over river Volta to link Asutsuare in Greater Accra and Volivo in Volta Region, to be funded from the restored Japanese Yen loan portfolio.
The NDC flagbearer also promised to build an ultra-modern market at Dambai, befitting the status of a regional capital.
On his part, the National Chairman of the Party, Mr Ofosu Ampofo called for unity in the Party and urged all unsuccessful parliamentary candidate aspirants and the parliamentary candidate to dissolve all camps and work together for victory in 2020.
On the tour with H.E. John Mahama were party Executives including National Chairman, Samuel Ofosu Ampofo, General Secretary, Johnson Asiedu Nketia, National Women Organizer, Dr Hanna Bisiw, Oti Regional and Constituency officers.
Source: The Catalyst Newspaper