Is A tax-Free Agricultural Sector A Must For A Prosperous Ghana Beyond Aid?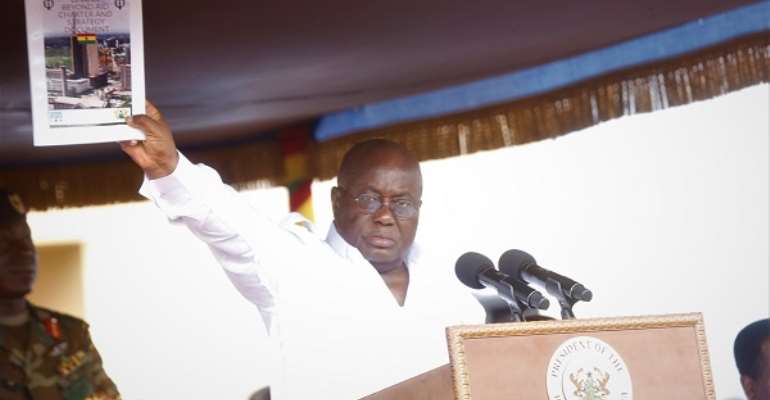 One of Ghana's best entrepreneurs ever, Mr. Tony Oteng Gyasi, has given our leaders very sound advice. He wants the government to set minimum producer prices for farm produce. Such a move will definitely be an incentive for young smallholder farmers. One hopes the powers that be will take it on board.
(Naturally, stakeholder consultation will be crucial. The National Buffer Stock Company and the Ghana Commodity Exchange readily come to mind.)
Yet another vital policy intervention, if we are to boost agricultural production in sustainable fashion, is to make the whole of Ghana's agricultural sector a tax-free one. It is what has kept cocoa farms as going concerns, over the decades. There is no question that if the cocoa industry did not enjoy that privilege from the onset, it could never have been able to remain the mainstay of our national economy, till date.
For strategic and national security reasons, President Akufo-Addo would be wise to leave a legacy as the Ghanaian leader who made the whole of the agricultural sector, a tax-free one. If implemented, it is a bold policy that will definitely place him on the list of Ghana's most effective leaders - as it will attract a lot of investment into that sector of our national economy.
Above all, paradoxically, such a policy will lead to an increase in the taxes collected by the revenue agencies, as purchases by prosperous smallholder farmers of sundry goods and services from other sectors of our national economy, will boost profits of the businesses they support, and increase Ghana's GDP, on top of that too. A tax-free agricultural sector is a must - if we are to reach our national goal of a prosperous Ghana beyond aid. We rest our case.