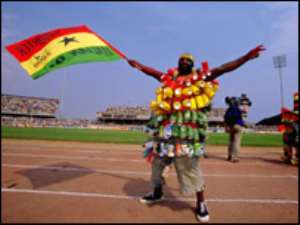 When the Dutch Ambassador quixotically asked "why not a Ghana beyond corruption", his audience included both private persons and public servants. He was not merely talking to Government. He was speaking broadly to our society. You cannot be a corrupt society and demand a clean government. It's a paradox.
In almost all facet of our social life, we are riddled with conducts devoid of integrity. Everyone is in a hurry to gain a spurious advantage in a transaction, to secure the best seat in the house and to be given complimentary services when we do not deserve it. We have wholly embraced the rat race to the bottom of the shameless pit and convinced ourselves that despite our own moral deficiencies, salvation lies with our politicians. Some maybe men and women of honour, but regrettably, not many.
Now if H.E Akufo Addo, despite creating the office of the Special Prosecutor and providing it with adequate resources to mount a vigorous fight against corruption; having referred his appointees to state institutions for investigations, is nevertheless still battling to stem the tide of malfeasance, is it H.E John Mahama's return that will bring deliverance out of the brothel of shame and take us to the promised land.
The man who sought clarification on whether he had ever taken a bribe as a private citizen or as President at an anti-corruption summit?
The man who received a ford gift from a contractor awarded an inflated building contract?
The man who was being purportedly investigated by his boss for a dubious aircraft purchase?
The man who personally signed a mining concession for his brother worth billions just before leaving office? Oh well!
We owe it a cardinal duty as citizens to uplift the image of our country and to contribute meaningfully to her development. When you wake up and get ready for the day's toil, ask yourself a few questions. Would I be a positive influence or will I add to the canker? Would my activities make it possible for us to get ever more close to achieving our common aspirations to be a prosperous nation?
Dare I say that we have become intuitively corrupt as a people. Time to purge ourselves of false sanctity and renew our warped minds. Ghana beyond aid must embrace Ghana beyond corruption. It must be a whole of society effort with leadership bearing the greatest responsibility to transform. Bon courage and happy weekend!
Jude Kwame Osei
#CitizensMovement
#BuildtheFuture