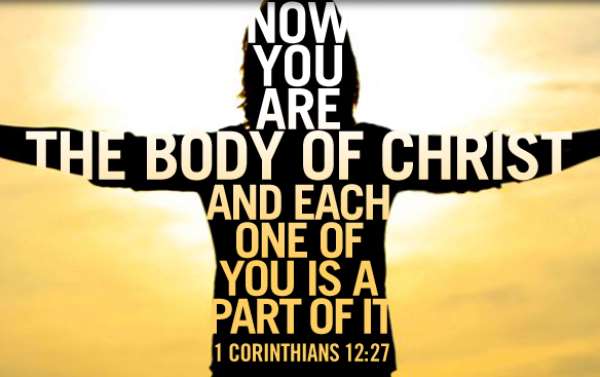 It is universally acknowledged that the Greatest of all time, Jesus Christ, lived on earth and left an indelible image. Christ is certainly viewed as Holy, King, Just, Perfect, Saviour, Righteous, etc., in every area of His life. It is from His image and name 'Christ' that his followers yearn to emulate Him and live a Christ-like life. This Christ-like movement gave birth to the name 'Christians' which represents the people who profess the belief in the teachings of Jesus Christ. So a christian accepts Christ and follows His steps. This places a solemn responsibility on Christians to honour faithfully the call to live as Christ Jesus.
This preamble to Christianity must resonate into the heart of everyone to portray a Christ-like image to the world! However, be certain that such an image is genuine, else, it is in vain! So you do not just become a Christian but you make yourself available to also live like Christ. As a Christian, your image matters! Jesus compares you to a light, a lamp, and a city set on a hill ( Matt. 5:14-16). Therefore, "Let your light so shine before men, that they may see your good works and glorify your Father in heaven" ( Matt. 5:16). Now, my initial questions are; how bright is your light shining? Are you an imitator of Christ? Paul said, "Imitate me, just as I also imitate Christ" (1 Cor. 11:1). A follower (Christian) tries to imitate the original (Christ). Therefore, the image that we ought to portray is actually Christ's image.
The only way to replicate Christ's image is to give yourself entirely over to Him. Galatians 2:20 says, "I have been crucified with Christ; it is no longer I who live, but Christ lives in me; and the life which I now live in the flesh I live by faith in the Son of God, who loved me and gave Himself for me." Is this your attitude? Does your life/attitude tells that Christ lives in you?
Professing Christ is not a word of mouth, it's not only how you can pray and preach, it's also not your religious denomination or your tweets about Him. But being a Christian is living a practical life that portrays Jesus. How many times do you help your neighbor? What have you done to build His Kingdom? What have you given to the needy? Do your words inspire the broken-hearted? And many others.
The greatest threat to living a Christ-like life is worldliness (the desire to be like the world). Paul said in Romans 12:2 that, "And do not be conformed to this world, but be transformed by the renewing of your mind, that you may prove what is good and acceptable and perfect will of God". This apparently implies that the worldly desires are difficult to get rid of because they appear glamorous, beautiful, innocent and attractive but you must put them to rest and move according to the will of God and take up the life of Christ. Be reminded that whoever wants to be a friend of the world makes himself an enemy of God.
Worldliness creeps our style, clothing, language, attitude, fashion, and so many areas of our lives to destroy our Christ-like image! However, the cure for worldliness is whole-hearted devotion to God. Hence, in order to prevent worldliness, you must present your entire being as a sacrifice to Him, and be transformed by the renewing of your mind.
Eventually, we must not be called Christians and people of God not only because we go to church or fellowship with Godly people or claim we know Him, but because we show to people through our characters and lives that Christ lives in us. How sweet it is for people to see Christ in you than to hear that from you. I can boldly say the solution of the world and the church lies in the life of the people who call themselves Christians.
Be inspired, accept Jesus Christ as a Lifestyle and live For I believe when Jesus says He's the Way, the Truth and the Life, He means it.